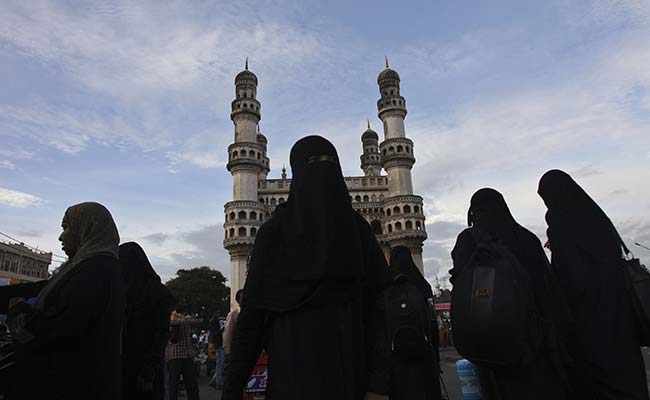 New Delhi:
More than 90 per cent of Muslim women surveyed want the "triple talaq" divorce ritual and polygamy banned from family civil law in the country, a study by a women's rights organisation said on Friday.
The Bharatiya Muslim Mahila Andolan (BMMA) said its survey also showed that three quarters of interviewees wanted a ban on child marriage, indicating a need for reforms in the Muslim personal law which governs family-related issues in India.
Activists say the current law discriminates against women and are calling for a well-defined Muslim law that criminalises polygamy, unilateral divorce, child custody and child marriage.
"An overwhelming number of women demand reforms in Muslim personal law as is prevalent in India today," said a statement from the BMMA. "They want an elaborate codified law based on the Koranic justice framework to cover matters such as age of marriage, divorce procedures, polygamy, maintenance and custody of children."
The study, which surveyed 4,710 Muslim married women across 10 Indian states, found nearly 92 per cent of respondents said a Muslim man should not be allowed to have another wife during the first marriage.
It also found that more than 88 per cent of women interviewed wanted the legal divorce method to be the "talaq-e-ahsan" method - a practice spread over a period of 90 days and involving negotiation.
Many women surveyed had experienced triple talaq, under which a Muslim man can repeat the word "talaq" three times to divorce his wife.
The survey said some respondents were divorced orally, others by letters from their husbands, and some over the phone or by SMS. More than 78 per cent had no say in the decision.
"The study has brought out a major injustice faced by Indian Muslim women through decades in the form of oral unilateral divorce or triple talaq," said the report.
© Thomson Reuters 2015