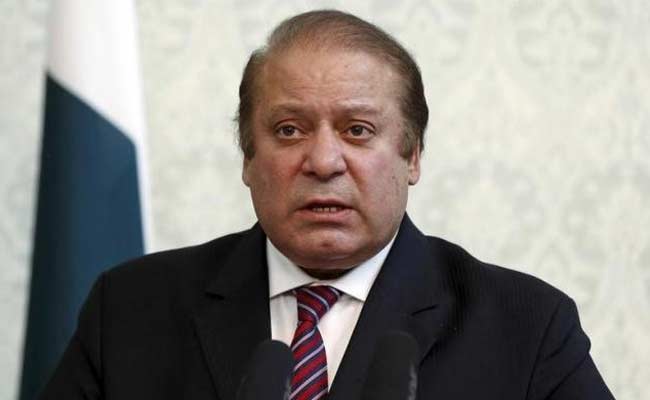 New York:
Pakistani Prime Minister Nawaz Sharif has held separate meetings with US Secretary of State John Kerry and his British counterpart Theresa May during which he urged the two countries to help resolve issues between Islamabad and New Delhi.
Sharif held the meetings on Monday night on the sidelines of the UN General Assembly's 71st session in New York, Geo News reported.
The people of Jammu and Kashmir must be allowed to choose their destiny and that the longstanding resolutions of the UN Security Council on the right to self-determination of the Kashmiri people need to be implemented, he said during his meeting with May.
"If the international community does not succeed in asking India to immediately end state oppression on the innocent people in Jammu and Kashmir, then this would encourage India to increase the intensity of the continuing state atrocities," Sharif added.
He met Kerry earlier on Monday where he said "I still remember (former) president (Bill) Clinton's promise that the US will play its role to help out in resolving bilateral disputes and issues between Pakistan and India," Dawn online reported
"I expect the US administration and Secretary Kerry to use his good offices to help resolve issues between Pakistan and India."
Both Kerry and May appreciated Pakistan's role in eradicating terrorism and extremism from the country.
The British Prime Minister lauded the economic turnaround achieved by the present democratic government achieving growth targets and putting the country on the path of development.
Secretary Kerry appreciated the efforts of the armed forces of Pakistan, security institutions and police in rooting out terrorism and extremism. Kerry said that Pakistan and Afghanistan have mutual interests concerning regional peace and security.
Advisor on Foreign Affairs Sartaj Aziz, Special Assistant on Foreign Affairs Syed Tariq Fatemi and Foreign Secretary Aizaz Ahmed Chaudhry were also present in the meetings.
Also on Monday, Sharif called on the five permanent members of the UN demanding that India should be forced to stop its brutalities in Jammu and Kashmir.
The Prime Minister arrived in New York on Sunday. He is scheduled to address the session on Wednesday where he would specifically focus on the current situation in Jammu and Kashmir.
He will also hold bilateral meetings with President of Iran, Prime Ministers of Japan, New Zealand, Nepal, Romania and UN Secretary General Ban Ki-moon.
(Except for the headline, this story has not been edited by NDTV staff and is published from a syndicated feed.)