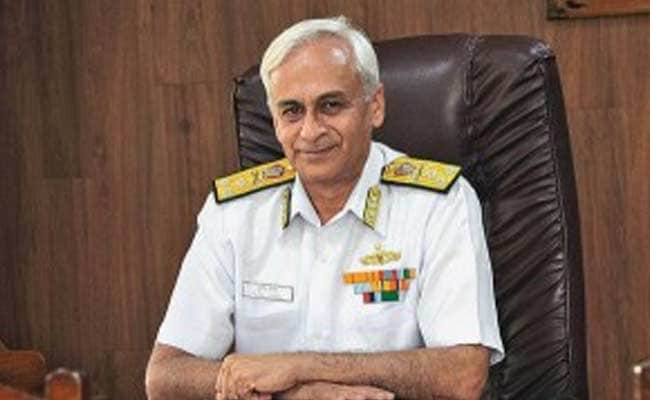 Gurgaon:
Navy chief Admiral Sunil Lanba on Saturday said proliferation of violent non-state actors in sea, which threaten to "jeopardise the security of the maritime domain with a direct influence on land affairs", is a worrying trend that needs to be tackled collaboratively.
"The challenges to security in our region are numerous and unique in their origin, intensity and complexity. A worrying trend has been the proliferation of violent non-state actors and networks in sea, which harbours numerous challenges," Admiral Lanba said at the inauguration of Information Fusion Centre - Indian Ocean Region (IFC-IOR).
The Centre was inaugurated by Defence Minister Nirmala Sitharaman.
He said that maritime piracy and maritime terrorism are the two major ways in which non-state actors threaten to jeopardise the security of the maritime domain, with a direct influence on land affairs.
He said the scale, scope and multi-national nature of maritime activities make it difficult for countries to address these challenges individually.
"The only way to optimally harness our individual strength is through collaborative and cooperative efforts, of which the IFC-IOR is a shining example," he said.
The IFC-IOR would be a collaborative construct that will work with partners -- countries as well as international agencies -- to enhance maritime security and safety.
Additionally, the IFC-IOR would work towards capability building in the region, coordination of incident response and disaster relief, and in time, also share submarine safety information.
A maritime information sharing workshop at Delhi is also being planned next year.
The IFC-IOR is initially being launched as a virtual construct wherein information exchange would be done electronically through the internet.
For the time being, it would operate out of Information Management and Analysis Centre (IMAC), which is Indian Navy and Coast Guard's joint operations facility.
The centre would then host international liaison officers from participating countries on a permanent basis, Lanba said.
"Let us work together towards securing the global commons in the Indian Ocena Region," he said.