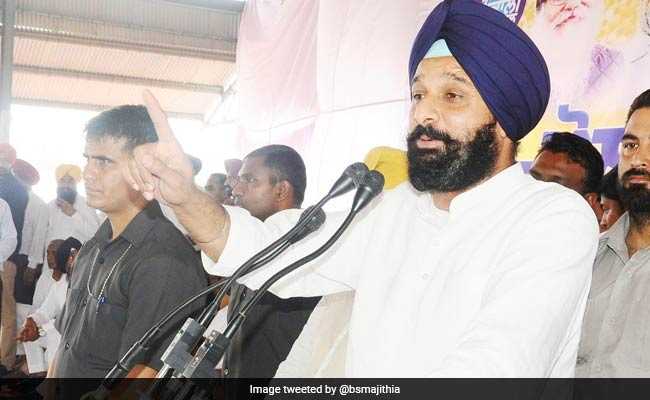 Chandigarh:
Punjab Cabinet Minister Navjot Singh Sidhu on Friday sought arrest of Akali leader Bikram Singh Majithia, accusing him of having links with drug peddlers while claiming that he had findings of a Special Task Force's report.
On Thursday, the Punjab government in the Punjab and Haryana High Court had said that two member panel would examine the STF report.
"STF has made it clear that there is a substantial evidence of the role of Bikram Majithia in drug peddling which needs to be probed. Punjab government cannot ignore these facts," Mr Sidhu told reporters on Friday.
When asked why the government was not taking decision then, Mr Sidhu replied, "our government will take a decision. It is our government which set up the STF."
"As per the findings, prima facie there is sufficient evidence on record to further investigate the role of Bikram Singh Majithia as regards allegations made in application under enquiry," Mr Sidhu said.
Meanwhile, the Akali Dal hit out at Mr Sidhu, accusing him of levelling baseless charges against Mr Majithia with "ulterior motive".
"It is an irresponsible behaviour on the part of a minister who was seen flashing documents before the media and indulging in misleading propaganda," said SAD spokesperson and former minister Daljeet Singh Cheema.
STF head IPS officer H S Sidhu had submitted a report with Punjab and Haryana High Court in a sealed cover in February on the alleged role of Mr Majithia with drug traffickers.
The court had asked the STF to prepare a report after ED official Niranjan Singh submitted in Court in November last year that Mr Majithia'a role need to be probed.
Mr Majithia had earlier denied all these charges.
(This story has not been edited by NDTV staff and is auto-generated from a syndicated feed.)