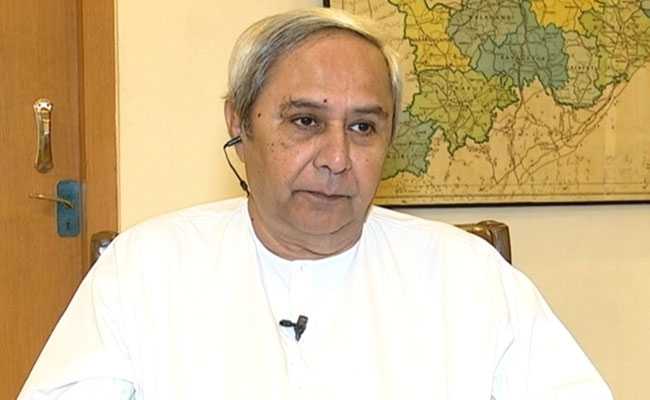 Bhubaneswar:
A group of people holding BJP flags today barged into the house of VK Pandian, Private Secretary of Odisha Chief Minister Naveen Patnaik, and vandalised the property, drawing sharp criticism from the chief minister who called the act "absolutely shocking".
Four people have been arrested, senior police officer YB Khurania said. The people, allegedly belonging to the Bharatiya Janata Yuva Morcha, stormed into the compound of the official quarters of VK Pandian and damaged flower pots.
They also hurled cow dung at the main gate, accusing the officer of working for the ruling Biju Janata Dal or BJD and interfering in political affairs, the police said.
A staffer at the officer's house said the attackers described themselves as BJP activists and carried party flags and placards, adding they also assaulted him apart from damaging some vehicles parked on the compound.
"It's an absolutely shocking incident. Particularly as some members of a national party have agreed that they took part in the incident. It's truly shocking," Chief Minister Naveen Patnaik said.
The Indian Administrative Service or IAS officer was not immediately available for a comment. The senior police officer said the attack on the house of a civil service officer was a serious matter.
He said the police have taken a serious view of the incident, adding "lawlessness cannot be tolerated at any cost and stern action will be taken against those involved in the incident."
BJD spokesperson and parliamentarian Pratap Deb said the attack was "unfortunate and it exposed the real mindset of BJP leaders".
The state associations of the IAS, Indian Police Service and the Odisha Administrative Service have condemned the attack, saying all IAS officers belong to the central government and such attacks will not be tolerated.
BJP state unit vice president, Sameer Mohanty, said it was not proper on the part of a government officer to be active in political matters and allegedly work for the ruling party.
A BJP delegation today met with the Odisha Chief Electoral Officer to seek the dismissal of four bureaucrats, including Mr Pandian.
The BJP accused Mr Pandian, his wife and IAS officer Sujata Karthikeyan; IPS officer DS Kutey, who is officer on special duty to the chief minister, and OAS officer Gopabandhu Dash, who is Joint Secretary to Mr Patnaik, of allegedly working for the BJD.