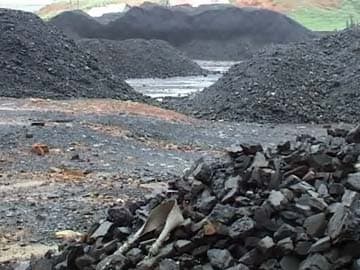 Shillong:
The National Green Tribunal will hold a meeting in Shillong on Monday to review its order banning coal mining in Meghalaya.
Coal mining has been going on in Meghalaya since early 19th century, but, say estimates by the government, illegal mining has mushroomed across the state in the last two months. Most mines here are of the 'rat hole' variety -- small pits are dug in the ground and people crawl into these pits with next to no safety equipment.
The Tribunal had imposed a ban on mining as most such activities are illegal, dangerous and extremely polluting.
Locals have claimed that the ban will lead to the loss of two lakh jobs and have demanded that the government undertake rehabilitation measures for those who will be affected by the decision. According to latest figures by the Meghalaya government, the state produces nearly 58 lakh metric tonnes coal annually.
Most immigrants, who are employed in the numerous coal mines in the region, are now leaving for home.
Loud protests by coal miners in the region have prompted a rethink by the National Green Tribunal, which will meet on Monday in Shillong to review its order.
In the monsoons, many mines reportedly get flooded, resulting in a large number of casualties.
In 2012, 15 miners drowned in one such incident while in December 2013, five miners lost their lives when the cable attached to the coal bucket they were riding in -- towards the bottom of the mine -- snapped. Because the employees in these mines are immigrants, there are usually no records of deaths or injuries.
As many as 200 miners died in Meghalaya's coal mines in 2012, according to reports by the local media.
The Tribunal ban order also points out that coal mining in Meghalaya has led to immense air, water and soil pollution; the damage caused so far is irreparable
The locals are not convinced by these arguments and have demanded that the Tribunal should provide alternate employment if mining is banned.
In its meeting on Monday, while reviewing the ban, the NGT will have to weigh the environmental hazards and safety issues posed by illegal mining against the loss of employment to lakhs of people.