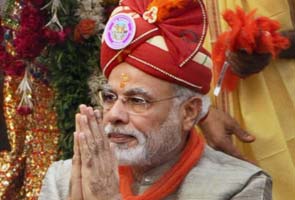 Shillong:
Former Lok Sabha Speaker PA Sangma today said BJP's campaign committee chief Narendra Modi has prime ministerial material, but he would have to test his acceptance in non-Hindi speaking belts.
"Modi has PM material. He has popular support in Hindi-speaking belts. He has to test his position in non-Hindi speaking areas especially in the South," Mr Sangma told reporters.
"People of the country today want development and good governance and he has proved these (in Gujarat)," Mr Sangma said.
On 2002 riots, Mr Sangma said, "That took place when he was just two months as chief minister. After that he has won so many elections from Muslim dominated areas."
He said Mr Modi was yet to tour the length and breadth of the country. "The moment he goes campaigning all over the country, then we'll know his position and it will be seen within two months from now," he said.
Ruling out early elections, Mr Sangma said the problem of the proposed Third Front was that it won't sustain.