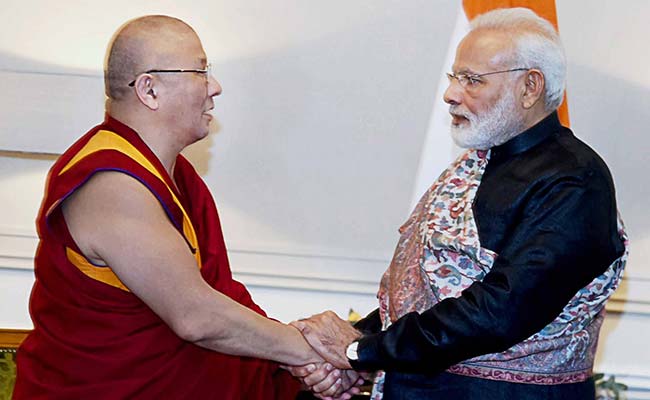 Saint Petersburg:
Prime Minister Narendra Modi today presented over 100 volumes of the sacred Tibetan Buddhist text "Urga Kanjur" to the head priest of the Datsan Gunzechoinei Buddhist Temple in Saint Petersburg, the Prime Minister's Office or PMO said in a tweet.
"PM presents Urga Kanjur to Jampa Donor, Buda Balzheivich Badmayev, Head Priest, Datsan Gunzechoinei Buddhist Temple, St Petersburg," the PMO tweeted.
PM Modi
met Russian President Vladimir Putin
yesterday.
The Urga edition of the Tibetan Kanjur was unknown till 1955 when scholar Raghu Vira brought to India its complete set of 104 volumes, with a volume containing the catalogue. It was presented to the Indian scholar by the Mongolian prime minister.
On the second day of his Russia visit, PM Modi visited the Institute of Oriental Manuscripts. He also left a message in Gujarati language at the institute, the Indian embassy in Moscow said in a tweet.
The institute has over one lakh manuscripts and early printed books in 65 languages, including languages no longer spoken in the world.
PM Modi also met Tigran Sargasyan, Chairman of the Eurasian Economic Commission and former Prime Minister of Armenia. India and Russia yesterday agreed on early
commencement of negotiations
for a free-trade agreement with the five-nation Eurasian Economic Union.