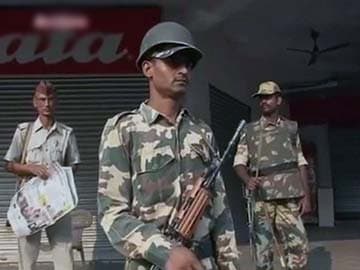 Muzaffarnagar:
Four months after over 60 people were killed and nearly 40,000 displaced following communal clashes in Uttar Pradesh's Muzaffarnagar district, only 294 people have been arrested despite the investigation team naming nearly 6000 people as accused.
While no arrest has been made in at least six cases of rape reported during the violence in September, the Special Investigation Team or SIT probing the riots today issued arrest orders against all the 22 accused. The investigating team says it has recorded the statements of all the six rape survivors.
Also, no arrest has been made so far from Fugana, one of the worst-hit villages during the violence with 16 deaths. Nearly 350 people have been named as accused from the village.
"It was difficult to find complainants. Even after taking them to crime scene, a lot of them changed their version," Manoj Jha, Additional Superintendent of Police, SIT, said today.
The SIT, constituted by the Uttar Pradesh government, is investigating a total of 566 cases of communal violence. It says it has issued warrants against 522 more accused and asked the local police to arrest them.
At least 36 people have surrendered before the police for their involvement in the riots, it said.
The SIT says chargesheets have been prepared based on 28 cases of violence while nearly 30 complainants in other cases could not be traced. The final report in nine cases has been submitted before a local court due to lack of evidence, SIT's Manoj Jha said.
The status of investigation and arrests into the violence clearly betrays the state government's claims of normalcy and peace in Muzaffarnagar, a claim it used to allegedly force the victims out of the relief camps.