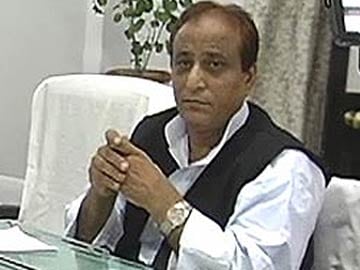 Lucknow:
At a time when Uttar Pradesh is struggling with the aftermath of the
Muzaffarnagar riots
and allegations of mismanagement, eight state ministers and nine legislators are on a multi-nation study tour that is packed with sightseeing.
Over 18 days, the ministers and MLAs, who are part of the state's 'Commonwealth Parliamentary Association', will visit Turkey, Greece, Egypt, Italy, Netherlands, Britain and the UAE. Each member is also carrying Rs two lakh for shopping.
"They will study ways of strengthening our parliamentary system. We got this opportunity after six years," said state Tourism Minister Om Prakash Singh.
The legislators left this morning for Istanbul, where their itinerary covers standard tourist attractions like Blue Mosque, Hagia Sophia, Basilica Cistern and Topkapi palace.
The Samajwadi Party government has sanctioned around Rs 1 crore for the trip.
The tour is led by Urban Development Minister Azam Khan, in charge of the Muzaffarnagar district where thousands driven out of their homes in the September riots are trying to survive the winter in temporary shelters without enough warm clothing or facilities.
Also in the group is controversial minister Raghuraj Pratap Singh or 'Raja Bhaiya', who was recently investigated in connection with the murder of a senior police officer.
Chief Minister Akhilesh Yadav dropped out of the tour, but only to be present for the 'Safai Mahotsav' in his hometown, which has also been criticized for its lavish scale and poor timing.
"At a time when Muzaffarnagar is reeling under problems and there is acute cold, the ministers and the legislators need to be in their constituencies. It is more of excursion and holidaying than a learning tour," said Congress leader Rita Bahuguna Joshi.
On a lighter note, Jammu and Kashmir Chief Minister Omar Abdullah tweeted, "Clearly no one told the UP legislators that you don't head to countries like UK, Turkey & Greece for a junket in winter, only in summer."