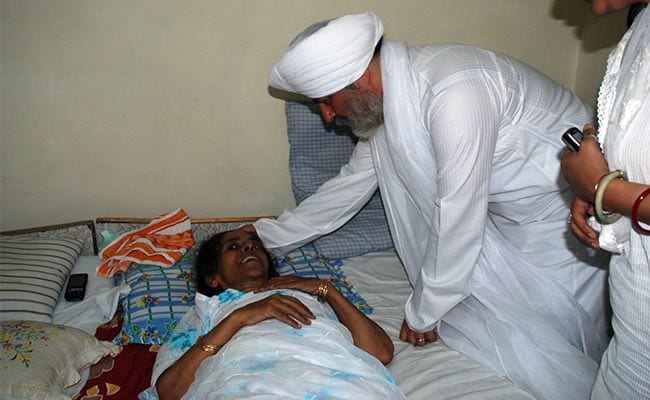 Mussoorie:
A pall of gloom settled over the hill station of Mussoorie in Uttarakhand after Baba Hardev Singh, spiritual head of Sant Nirankari Mission, died in a road accident in Montreal, Canada on Friday.
For the past four decades, Mussoorie had been the second home for 62-year-old Baba Hardev Singh, fondly referred by his followers as Babaji. Survived by his wife Savinder Kaur and three daughters, the family had a close bond with Mussoorie.
For decades now, an annual summer camp was organised in the hill-station, attended by lakhs of Nirankari sevaks. A sewing center, along with dispensaries, ambulances and a pathology lab, volunteers for 'clean Mussoorie drive', sorting out traffic menace was just some of the charity work carried out by the Nirankari Foundation in Mussoorie.
"Like Mt Abu is known for the charity work carried out by the Brahmakumaris, in the same way we Niranakris too should contribute to the community and make it synonymous with us," Baba Hardev Singh had told Mussoorie zone in-charge Harbhajan Singh in March, when he visited the city for the last time.
Now, his followers have promised to fulfill the pledge they made to their guru.