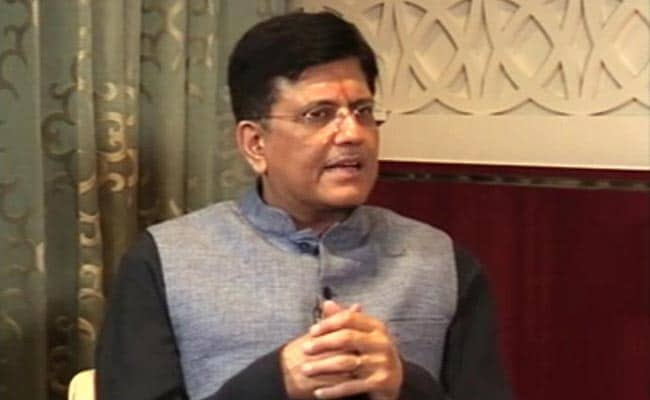 New Delhi:
Railway Minister Piyush Goyal today appealed to agitating students seeking permanent jobs in the railways to apply for the ongoing recruitment drive which ends on March 31. The minister said the agitation by students in Mumbai was called off at 10.35 am.
With scores of protesting students bringing the rail services in the country's financial capital to a halt early this morning, the minister said all applicants should get a "fair and equal opportunity" to serve the country.
One of the major demands of the job aspirants, mostly comprising those who have passed the Railway Act Apprentice exam, is scrapping the 20 per cent upper limit for hiring.
Addressing a hurriedly-called press conference, Mr Goyal said 20 per cent of the posts were reserved in keeping with the "various judgements pronounced by the Supreme Court from time to time and as per section 22(1) of the Apprentices Act".
This 20 per cent posts are reserved for 'course completed act apprentices' who were already engaged in railway establishment under the Apprenticeship Act.
Indian Railways is currently in the midst of a massive recruitment drive to fill over 90,000 Group C and Group D posts and the minister urged them to apply for these jobs, the last date of which is March 31.
This is the single largest recruitment ever undertaken by the railways in India.
Earlier in the day, hundreds of students blocked rail traffic, including suburban services between the busy Matunga and Dadar stations in Mumbai, causing difficulties to lakhs of commuters.
The students blocked the rail track at 7 am this morning, forcing railways to stop the suburban as well as express trains in the affected section between Matunga and Chhatrapati Shivaji Maharaj Terminus (CSMT).
All four lines were affected between Matunga and CSMT. Police and railways officials engaged in talks with them, an official said.
"There has been no recruitment for four years. We are struggling from pillars to post. Over 10 students have committed suicide. We cannot let such things happen," a student, who was part of the protest, said.
"We will not budge from here until and unless Railway Minister Piyush Goyal come and meet us. Several prayers made to DRM (Divisional Railway Manager of Mumbai Division) have failed," another student said.