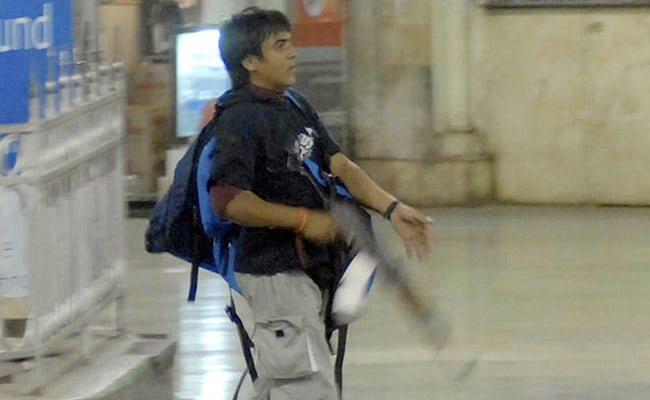 Mumbai:
When gunshots rang out from Mumbai's Chhatrapati Shivaji Terminus railway station on November 26, 2008, photojournalist, Sebastian D'Souza dashed out of his office situated right next to it. Amid chaos and the hail of bullets, the veteran photographer captured the chilling image of Pakistani terrorist Ajmal Kasab with an automatic rifle in his hand, killing people. The killing spree, the photographer claims, could have been avoided had the police team posted at the station managed to kill the terrorists.
"There were two police battalions present near the station, but did nothing," said Mr D'Souza, 67, who retired in 2012 and settled in Goa.
"Had policemen posted near the railway station killed Kasab and the other terrorist inside the station, so many lives could have been saved," he said.
The photo of Kasab and Mr D'Souza's testimony played a crucial role in the 26/11 Mumbai attack trial, which led to Kasab's hanging in 2012.
Recalling the night, Mr D'Souza said he hid in one of the carriages of a train stationed at a platform at the time of the attack. He used his zoom lens to capture Kasab in his camera.
"I ran into the first carriage of one of the trains on the platform to try and get a shot, but as I could not get a good angle, moved to the second carriage and waited for the terrorists to walk by. I briefly had time to take a couple of frames. I think they saw me taking photographs, but didn't seem to care," he said.
Mr D'Souza, who won the World Press Photo award for the photograph, says he don't want to remember the night. "I don't want to remember what I did that (November 26) night," he said, terming the sequence of events as an 'old film' which he wants to erase from his memory.
166 people were killed and over 300 were injured when 10 heavily-armed terrorists from Pakistan attacked Mumbai in November 2008. They attacked a number of places, engaging a poorly-equipped police force armed with colonial-era rifles and sticks, before being killed in a commando operation.
The attack triggered several changes in India's internal security network including better intelligence sharing, modern weapons and training, and new operational hubs of the elite National Security Guard.
With inputs from PTI