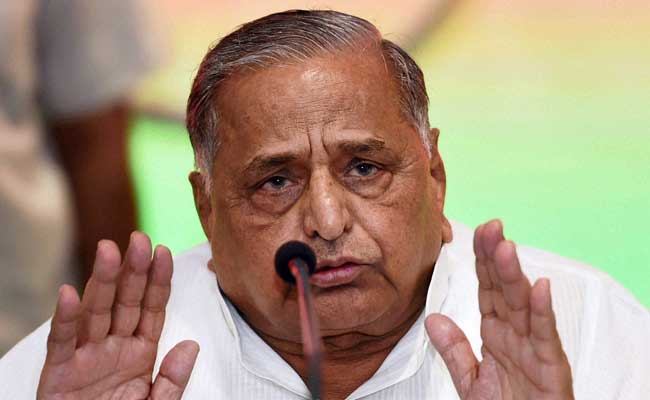 Lucknow:
Samajwadi Party patron Mulayam Singh Yadav and his brother Shivpal today participated in a meeting of the Lohia Trust, during which four Akhilesh Yadav loyalists were removed as its members.
While Mulayam is the president of the Trust, Akhliesh, Shivpal, Ram Gopal Yadav, Mohd Azam Khan and others are its members.
Akhilesh, Ram Gopal and Mr Khan were not present at the meeting but MP Dharmendra Yadav was there, SP sources said.
On the absence of Akhilesh and his uncle Ram Gopal from the meeting, Shivpal said, "Everyone was informed. They must be busy...They will join us in the next meeting."
At the meeting, four Akhilesh loyalists Ram Govind Chowdhury, Ahmad Hasan, Usha Verma and Alok Shakya were removed as members, sources said, adding Shivpal loyalist Deepak Mishra, Ram Sewak Yadav, Ram Naresh Yadav and Rajesh Yadav were inducted.
On the meeting, Shivpal said, "The ideology of Dr Ram Manohar Lohia and ways to propagate it were discussed. We are trying to strengthen the party and working on it." Shivpal loyalist Deepak Mishra said the meeting was "apolitical".