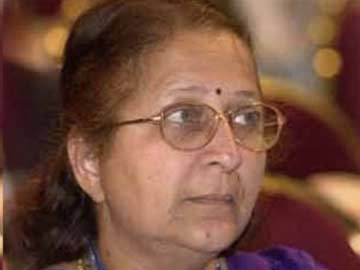 New Delhi:
Parliament should be known for holding healthy discussions and debates like earlier, new Lok Sabha Speaker Sumitra Mahajan said on Friday and appealed to the members for their cooperation in running the house in an orderly manner.
Addressing the house after being elected unanimously, the eight-time BJP MP from Indore, also said that MPs should keep the national interest in mind while raising issues related to their region.
"I appeal to everyone to hold discussions in a calm manner... Our parliament was known for good discussions. We have strayed from that, healthy discussions should be the norm now," she said, addressing the house in Hindi.
She said: "The Lok Sabha is a sign of our diversity and unity, and emblem of our national sentiments. We can't dwell on our regional sentiment and must keep national sentiments in mind."