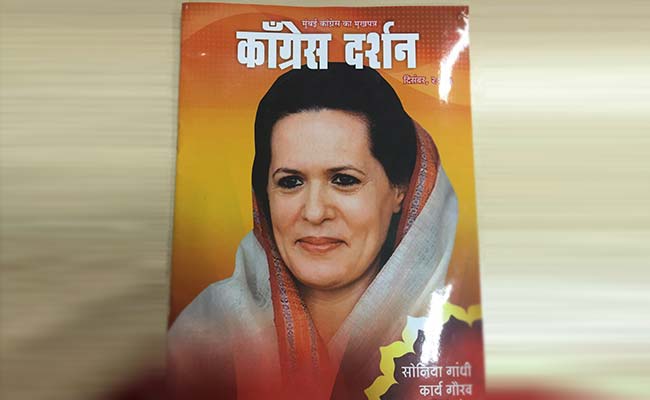 Mumbai:
After being hugely embarrassed by articles in a party mouthpiece that were critical of Jawaharlal Nehru and Sonia Gandhi, Mumbai Congress today said their publication and leak to media could be the "handiwork" of "saboteurs" within the city unit.
"Yes, the party leadership has been briefed about the suspicion that the inclusion and leakage of the articles which cast Nehru and Sonia in poor light may have been the handiwork of saboteurs and disgruntled elements within the Mumbai unit," Mumbai Regional Congress Committee (MRCC) sources said.
A senior All India Congress Committee (AICC) leader, when asked if any internal inquiry has been initiated to determine how such a faux pas happened, the source said, "The editorial content coordinator has been sacked and the matter has ended there."
However, state party spokesperson Anant Gadgil said, "It looks a deliberate campaign by certain elements in Indian politics to create a picture that there was a dispute between Nehru and Patel."
The publication of the articles ahead of Congress' 131st foundation day caused a major
embarrassment for the party
as they questioned Nehru's policy on Kashmir and China and claimed that Sonia Gandhi's father was a 'fascist soldier'.
MRCC chief Sanjay Nirupam
, who is also the editor of Congress Darshan, had yesterday apologised for what he described as an "irreparable mistake".
Sources close to Mr Nirupam said his rivals leaked the contents of the in-house magazine to the media to target him. He has already
sacked the publication's editorial content coordinator
Sudhir Joshi, a freelance journalist.
'Congress Darshan' was launched during the tenure of Kripashankar Singh as Mumbai party chief from 2007-2011 to sensitise partymen about the party's policies and rich legacy.
The journal was discontinued four years ago before being revived by Mr Nirupam, a former journalist himself, this year. "I decided to revive the Hindi edition two months ago. The first issue was brought out in November," he said.
"Earlier, we thought of translating the content published in the Marathi edition but Joshi expressed an interest in contributing independent articles," Mr Nirupam said.
The editorial board of the journal would be revamped, and Mr Nirupam would now personally monitor the content.