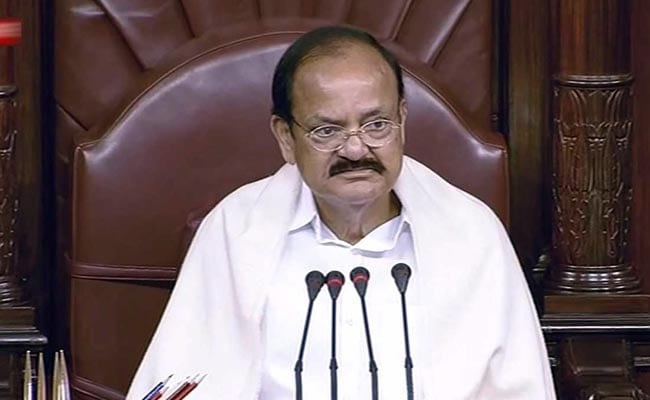 New Delhi:
Rajya Sabha Chairman and Vice President
Venkaiah Naidu today rejected the Congress-led motion
to impeach the Chief Justice of India Dipak Misra. Mr Naidu's role was to either accept or reject the motion that was submitted to him by 64 Rajya Sabha lawmakers, mostly from the Congress party. The move, seen by many as "an attack on the judiciary and the high office of the Chief Justice of India", was rejected reportedly because of "lack of substantial merit in it." Mr Naidu, who was in Hyderabad, cut short his visit and returned to Delhi on Sunday afternoon for consultations. Sources in the Congress say now that
the motion has been rejected
, they would approach the Supreme Court. The opposition notice -- carrying signatures of 71 lawmakers from seven parties -- was submitted to Mr Naidu on Friday. Seven of the lawmakers have retired since, but the number of signatures is still well above the mandatory 50, the Congress said.
Here are the LIVE updates about the Congress-led motion to impeach the Chief Justice of India:
Kapil Sibal speaks to NDTV on the Impeachent motion:
When you file a motion for impeachment and 100 members of the Lok Sabha sign it, the process of inquiry starts. A three member committee is formed over it.


Vice President is not a judge to the cause. If 50 people have signed it and there is proved misbehaviour he can reject it. But this is only if there is "proved misbehaviour".


This has nothing to do with any political party. We want integrity, transparency in the judiciary.


We know why we are fighting for this. We are fighting this for our principles.


We did not go to Manmohan Singh for signatures.


This is not a political issue, only the process is political.


It relates to members of parliament. Some political parties think it is not the wisest thing to sign it.


We dont circulate the petition to every member of the political party. A lot of them dont know whats in the petition.


I think we have a very strong and reasonable point of view. When 4 judges of the Supreme Court go to the press and say democracy is at stake, its unfortunate. On one hand they're saying this (judges) on the other hand Mr Nariman is saying something else.


When we sit in parliament to judge the impeachment motion we do it in our personal capacity, just like we move it in our personal capacity.