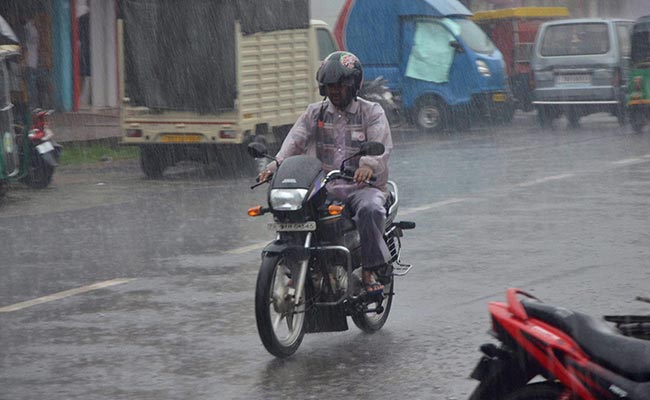 New Delhi:
The progress of southwest monsoon is relatively slow as it is not getting a favourable system to move forward, but days of heat wave condition in central and northwest India will soon be over as pre-monsoon showers will bring moisture in the air, the weather department said today.
The southwest monsoon has now reached Karwar and Gadag in Karnataka and Ongole in Andhra Pradesh, but its progress is relatively slow, India Meteorological Department (IMD) Director General Laxman Singh Rathore said.
"The progress of monsoon is slow as it is still not getting a favourable system that can give it a boost to move forward," Mr Rathore said, adding that this is a normal phenomenon.
But in next two to three days, the monsoon is expected to make some progress and cover North Bay of Bengal, Sikkim, Northeast India, and sub-Himalayan West Bengal, as a system is getting generated.
"And by June 18, it will give the progress a boost," he said.
The southwest monsoon hit the Kerala coast on June 8, after a delay of seven days. Normally, it hits the Kerala coast on June 1, Mumbai by June 10, Delhi by July 1 and reaches Jaisalmer--the last place in India--by July 15.
The slow progress of monsoon means the central and Northwest India will have to wait a little longer for rains, but these places will get respite from heat wave conditions due to pre-monsoon showers.
"Due to pre-monsoon showers there will be moisture in the air, so there will no longer be the spells of heat waves," Rathore said.
Several parts of northwest, central India and southern peninsula have been reeling under intense heat wave conditions.