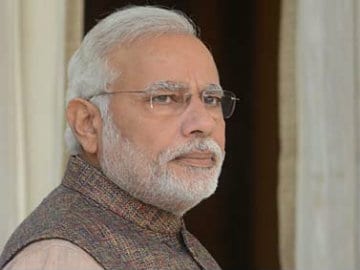 New Delhi:
Prime Minister Narendra Modi's initiative to deliver clean and efficient governance now includes 19 new pointers for all bureaucrats. The new rules ask them to ensure that all policy decisions are guided solely by "public interest" and that they operate with total "political neutrality. (
PM Meets Top Bureaucrats, Asks Them to Make Government People-Friendly
)
That's rich from a government that has refused important posts to officers who worked in the previous government, say opposition leaders. "An IPS officer who was my private secretary could not work with the new government because he worked under a UPA minister," said Congress leader and former union minister Shashi Tharoor. "How can you tell the bureaucracy to be politically neutral when you have decided that those who worked with the UPA government can't work with this one?" he asked.
The 19 new do's and don'ts are part of an amendment to the All India Service (Conduct) Rules issued in 1968 which serve as a charter for all civil servants.
Mr Modi, 63, vowed in his election campaign to forge and exercise a zero-tolerance policy for corruption among politicians and red tape among bureaucrats. (
Coming Soon: a Report Card for BJP Members of Parliament
)
After taking office in May, he ordered bureaucrats to slash the time taken to clear files and decisions, clean up dirty government offices whose trademark was paan stains on walls and corridors lined with dusty piles of files and discarded furniture. (
Once-Bitten Modi Government Plays Safe, Attempts Consensus on Key Bill
)
The new rules of operation ask bureaucrats to clearly divulge any private interest that could affect the offices they hold or the policies they are asked to shape. (
Young Ministers on PM's Independence Day Speech Committee
)