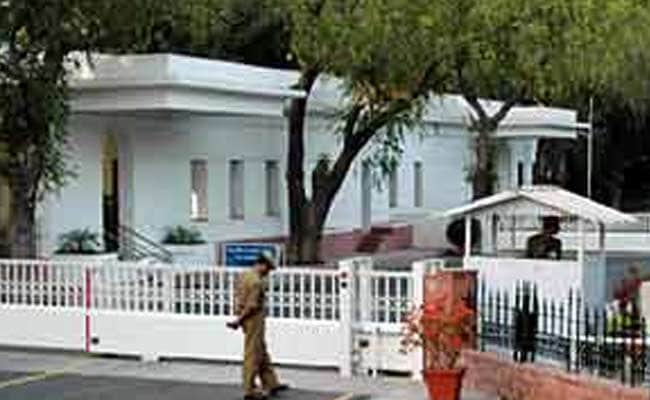 New Delhi:
Renaming of the iconic Race Course road, on which Prime Minister's residence is located, drew mixed reactions from political parties and historians with few welcoming it while others slamming the move.
The New Delhi Municipal Council (NDMC), at a high level meeting presided by Chief Minister Arvind Kejriwal, decided to rename Lutyens Delhi's Race Course road (RCR) as Lok Kalyan Marg.
Hailing the decision, Delhi BJP Chief Satish Upadhyay said naming roads reflecting "Indianess, culture and great men and women of the country need to be appreciated."
"We welcome the move to name RCR as Lok Kalyan Marg. Any name which reflects on the culture and greatness of the nation is good. I don't think there is any scope of making any issue out of it," Mr Upadhyay said.
While Delhi Congress president Ajay Maken refused to comment on the development, senior party leader Manish Tiwari said "Why no Param Vir Chakra winner Abdul Hamid Marg or St Teresa Marg?"
Former Jammu and Kashmir Chief Minister Omar Abdullah took to twitter over the issue saying, "It's so good to know that everything is alright with the world & we can focus on the stuff that really matters - renaming roads #7LKM" Conservation Architect AGK Menon, who is the convener of INTACH Delhi chapter, slammed the strategy behind renaming of roads but described today's decision as "harmless" saying it has no "historical agenda".
"There is a persistent problem with renaming of roads, which has become a universal strategy of some politicians.
However, this time the renaming is rather 'harmless' as it does not have any historical agenda unlike the renaming of Aurangzeb road which had stronger resonances," Mr Menon said.
BJP MP Meenakshi Lekhi, who is a member of the NDMC Council, had proposed renaming Race Course Road as Ekatma Marg based on the philosophy of the party's ideologue Deendayal Upadhyay but it was not accepted.
Also, Mr Kejriwal had proposed to rename the road after the 10th Sikh Guru, Guru Gobind Singh, but some members were not convinced.
Last year, the Aurangzeb Road, which is also not far from the Race Course road, was renamed after former president APJ Abdul Kalam. A number of historians had criticised the move.