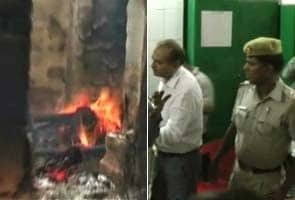 New Delhi:
A Delhi trial court on Monday is likely to deliver its verdict on the quantum of sentence against 15 people, convicted for burning alive a 70-year-old Dalit man and his physically-challenged daughter.
The incident happened at Mirchpur village in Haryana in 2010.
82 accused were acquitted in the past hearing and 15 were convicted.
The judge also made serious observations for negligence of duty by the Haryana police.
"The manner in which the whole thing was handled was improper," the court had said.
The case was transferred to Delhi by the Supreme Court on December 9 last year, to ensure a free and fair trial.
(With PTI inputs)