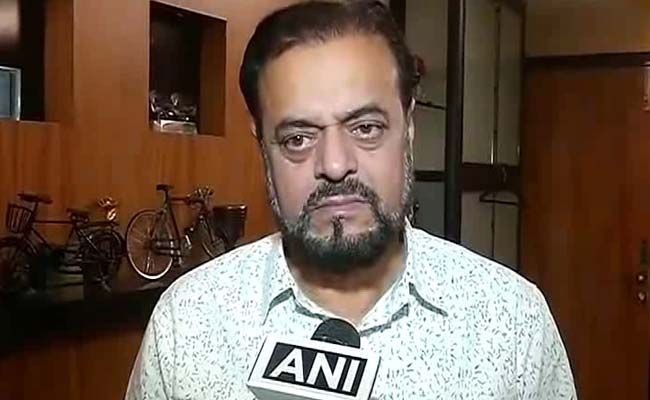 Mumbai:
Samajwadi Party MLA Abu Azmi on Monday demanded the resignation of Maharashtra Cabinet Minister for Women and Child Welfare Mangal Prabhat Lodha for allegedly providing "false information" to the legislative Assembly over the issue of "love jihad".
Speaking in the Lower House, Mr Azmi said, "Lodha earlier said Maharashtra had more than one lakh cases of 'love jihad' which has upset society. The inter-faith marriage committee that the state government has set up does not interfere in anyone's personal life or religion." The Opposition legislator accused the BJP minister of lying.
"However, when we sought information from the inter-faith marriage committee, set up in December last year, it came to light that till date it has not received a single complaint of love jihad. It means, he (Lodha) has lied to the House and he should be removed from his post," the Samajwadi party MLA demanded.
'Love jihad' is a term some use to refer to interfaith marriages or relationships allegedly done with the intent to convert Hindu girls to other religions.
Objecting to the demand, BJP legislators interrupted Azmi's speech.
BJP legislator Atul Bhatkhalkar said, "If the minister has allegedly given wrong information, a notice for breach of privilege motion can be submitted against him, but the SP MLA can not go on criticising him."
Speaking to reporters later, Mr Azmi said, "I have submitted a notice for breach of privilege motion (against the minister) with the Maharashtra Legislative Assembly Speaker. Lodha has given false information and he should be held accountable for misguiding of people." The SP legislator said if the notice is not accepted he will move court.
Mr Azmi also demanded action against right-wing groups who he said have been organising rallies across the state without prior permission and allegedly making anti-minority comments.
(Except for the headline, this story has not been edited by NDTV staff and is published from a syndicated feed.)