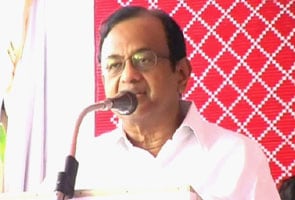 New Delhi:
Two men believed to be Lashkar-e-Taiba terrorists were arrested in Delhi this morning; they were planning to attack a crowded locality with bombs, said Home Minister P Chidambaram.
Both men, aged 25, were found at the railway station with a huge stash of explosives. The suspects were trying to carry out an attack in the next two days, the Delhi Police said.
According to the Delhi Police, one of the suspects received training in Pakistan in December 2011 and came back to India in January this year. The police also recovered mobile phones, memory cards and other literature from the duo. The memory cards had videos explaining how to make bombs and also had shots of training camps.
One of the accused is an expert in making explosives, police said. The equipment and materials for making the explosives have also been recovered.
Sources in the Delhi Police initially said they believed the men were planning to carry out major strikes and target VVIPs and vital installations in the city. Mr Chidambram later clarified, "There was no VVIP on their target."
The Delhi Police launched the operation to nab the two suspects after it received a tip-off from Central intelligence agencies, sources said. They also said that inputs from the police force in Jammu and Kashmir and Jharkhand helped the Delhi Police locate the men.
More arrests are likely in connection with the terror plot, police added.