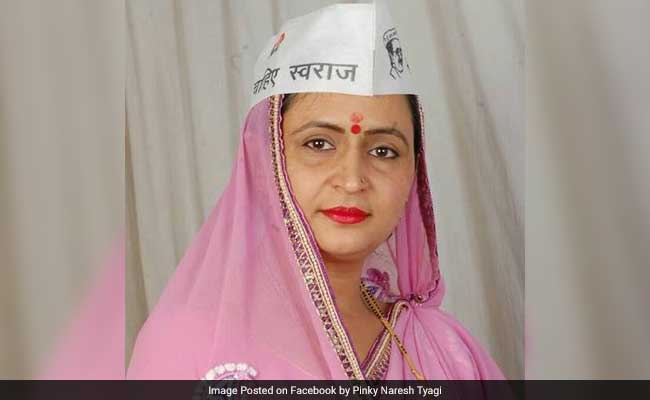 New Delhi:
In perhaps the closest fight in the civic polls, an AAP candidate lost a ward in south Delhi to her BJP rival by a margin of just two votes.
Pinky Tyagi of the AAP bagged 8,413 votes while Anita Tanwar got 8,415, in a contest that went down to the wire.
On the other side of the spectrum, a BJP candidate in a south Delhi ward trounced his AAP rival by a whopping 9,866 votes, the highest winning margin in municipal corporation elections, the results for which were declared on Thurrsday.
The BJP amassed an impressive tally in all three corporations in the capital, roundly defeating its two rivals, AAP and the Congress.
The results for a few wards are still to be declared, but the BJP has already won over 170 of seats out of 270, leaving AAP far behind with 40 and the Congress with 20 seats.
The highest margin was recorded in Dwarka-B by BJP candidate Kamaljeet Sehrawat, who defeated Sushma Bansal of AAP.
The lowest poll margin in east Delhi was in Bhajanpura ward, where BJP's Gurjeet Kaur defeated Congress's Rekha Rani by a mere 58 votes.
Senior Congress leader Varyam Kaur, who was the leader of the Opposition in the EDMC House, lost to her BJP rival by a huge margin of 9,115 votes.
In the Krishna Nagar ward in east Delhi, BJP's Sandeep Kapoor dealt a massive blow to his immediate rival, who lost by 9,322 votes.
In the Daryaganj ward, former mayor Farhad Suri's niece, Yasmin Kidwai of the Congress, won by a narrow margin of 59 votes.
In a few wards such as Sadar Bazaar and Shastri Nagar, vote margins were in three digits.
Winning 181 out of 270 wards where elections were held, the BJP added muscle to its decade-long domination of the corporations effortlessly bucking anti-incumbency by riding on the popularity of Prime Minister Narendra Modi.
The BJP's corporation-wise tally is: SDMC - 70, NDMC - 64 and EDMC - 47 as against the AAP's tally of 16, 21 and 11 respectively. The Congress finished last with 12, 15 and 3 wards.
(Except for the headline, this story has not been edited by NDTV staff and is published from a syndicated feed.)