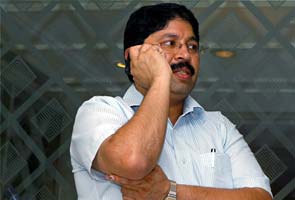 New Delhi:
The CBI has told the Supreme Court that it may have to close its corruption case against former Telecom Minister Dayanidhi Maran because it has not found evidence in India of a kickback or quid pro quo to the politician in the sale of telecom firm Aircel to the Maxis Group in 2006. The agency said that if Malaysia does not supply more information, it may have to file a closure report - a declaration that it has ended its enquiry.
The CBI says that though it has completed its enquiry in India and Mauritius, vital information from Malaysia is not being made available. Yesterday, the agency told the court its investigation was being impeded by a Malaysian with financial and political muscle.
Last year, the CBI filed a case against Mr Maran for misusing his office in 2006 to force the sale of cellphone operator Aircel to Maxis, owned by T Ananda Krishnan. In return, the CBI claimed, the Malaysian group invested nearly Rs. 600 crores in the Sun TV Group, owned by Mr Maran's brother, Kalanithi.
C Sivasankaran, who owned Aircel at the time, has said that Mr Maran ensured the telecom was not given critical licenses as a pressure tactic by Mr Maran. After he eventually caved in, he claims, Aircel received clearances at lightening-speed.
Yesterday, the Supreme Court judges said after examining the CBI's latest report on the case that "prima facie, there appears to be a case of nexus."
After today's court hearing, the CBI said that it had not meant to suggest that it was giving up on the case. Officials said they had just wanted to stress that cooperation from Malaysia is vital.
Mr Maran's party, the DMK, has been battered by the telecom scam - three party leaders have been tarred. A Raja, who succeeded Mr Maran as Telecom Minister in 2008, has been accused of twisting a first-come-first-serve policy for cellphone network licenses to push his favourite firms to the head of the queue. The CBI says one of those firms paid Mr Raja a hefty kickback, which was routed to a TV channel in Chennai owned party by M Kanimozhi, the daughter of DMK chief Karunanidhi. Both Mr Raja and she spent close to a year in jail are being tried for corruption and conspiracy.