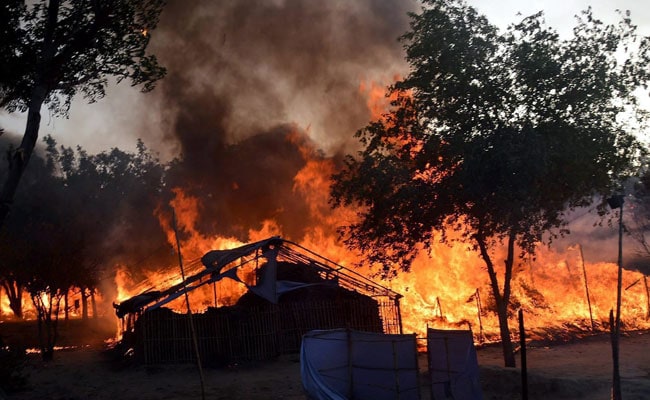 Highlights
A report dated February 20 was sent, detailing the squatters' activities
Report contained 8 letters the administration had sent to the police
It said police should act as as the people were out to kill or be killed
Mathura:
Back in February, four months before last week's mayhem at Mathura's Jawahar Bagh park, an alarm was raised about the obscure cult led by Ram Vriksh Yadav, the district authorities have claimed.
A report was sent by the district magistrate on February 20 -- a compilation of all previous letters and reports by the local intelligence department. It also included 8 letters sent by the administration to the police, underscoring the need for immediate action as the people inside were bent on "killing or being killed".
The report detailed all the activities taking place inside the park, including the building of huts and the presence of a large number of people.
But no action was taken and on Thursday evening, 24 people died as the police tried to reclaim the park which had been illegally occupied by the cult, which called itself Swadhin Bharat Vidhik Satyagrah, for the last two years. For two hours, a pitched battle was fought, with the cult members using guns, grenades, swords and more than 1000 LPG cylinders as bombs, to target the police force.
The Akhilesh Yadav government has held the police responsible for the ambush. In a letter to the home ministry, the government said the police failed to assess the dangers the cult may pose and denied the opposition allegation of political interference that left the police vulnerable to the attack.
The BJP had alleged that Shivpal Yadav, the Chief Minister's uncle and a senior leader of the Samajwadi Party ws a patron of the cult, led by another Yadav. Shivpal Yadav has denied any links to the cult.
The district magistrate's report, however, had made no mention of the huge amount of arms stockpiled inside. Javed Ahmed, the head of the Uttar Pradesh police force had admitted that it was lapse that such a stockpile was made without any anyone noticing it.