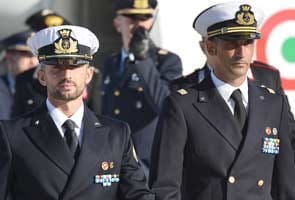 New Delhi:
External Affairs Minister Salman Khurshid has said that India has not downgraded its diplomatic mission in Italy after the latter's refusal to send two of its marines to face trial for shooting two fishermen last year.
"There's no decision that we've taken that we have reached to the stage of announcing. You don't take decisions in a vacuum," he told NDTV.
Amid the diplomatic tension, airports across the country have been alerted to prevent Italian Ambassador Daniele Mancini from leaving India. The decision to alert the airports was taken by the Home Ministry a day after the Supreme Court ordered that the envoy must stay in India at least till Monday, when he has been asked to explain Italy's refusal to return two marines - Massimiliano Latorre and Salvatore Girone - to face murder charges in Delhi.
"We would, obviously, in the right time, given the information we get from the court finally decide what we need to do," Mr Khurshid said today.
Mr Mancini had given a written assurance to the Supreme Court that the two marines would return to stand trial if they were allowed to travel home for four weeks for Easter and to vote in the national election.
On Monday, Italy informed India that the men would not be sent back.
Italy says that its decision was taken after India ignored its written offer for diplomatic negotiations, and because New Delhi does not have jurisdiction over the case.
The marines were guarding an Italian tanker off the Kochi coast in February last year when they say they mistook two fishermen for pirates, and shot them.
Italy claims the shooting took place in international waters; India disagrees.