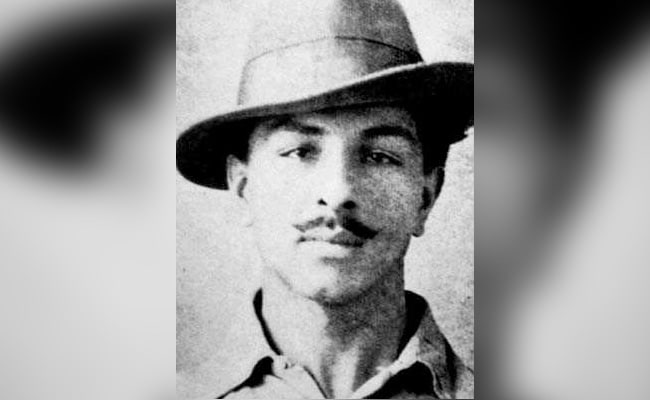 New Delhi:
Bhagat Singh was a
socialist revolutionary and freedom fighter
who was executed at the age of 23 for his dramatic violence against the British rule. The day they were executed is celebrated as Martyrs' Day throughout the country. On March 23, 1931, Bhagat Singh along with his associates Sukhdev Thapar and Shivaram Rajguru were hanged to death for the assassination of 21-year-old British police officer John Saunders. They mistook Saunders for Superintendent James Scott, who was responsible for leading a
lathi
charge against Lala Lajpat Rai, who along with his followers was protesting against the Simon Commission.
Lala Rajpat Rai succumbed to his injuries a few days later. A police constable was also shot in the Saunder's Murder Case by Chandra Shekhar Azad who was trying to apprehend the trio.
After escaping the Saunder's murder scene, Bhagat Singh and his associate Batukeshwar Dutt took up pseudonyms and bombed the Central legislative assembly in Delhi. The bombs were harmless, just deployed for loud noise and they surrendered to the police.
Inside the jail, Bhagat Singh and his associates went on a hunger strike to protest against the standards on living in jail. Jatin Das, who was responsible for manufacturing the bombs thrown in the legislative assembly, died in 1929. The hunger strike was called off post Das' death.
Bhagat Singh, Sukhdev and Rajguru were hanged to death 11 hours before the scheduled time for the Saunder's murder case. Chandra Shekhar Azad was also ambushed in a park in Uttar Pradesh and he shot himself with the last bullet he had while defending himself.
Politicians, prominent personalities and everyone pay tribute to the martyrs on this day.
Prime Minister Narendra Modi also paid tribute
to the three martyrs today.
Numerous films have been made on Bhagat Singh
's life and tales of his heroism are prevalent in India. His and his accomplices' death anniversary is referred to as the Shaheed Diwas for their courage and bravery and laying down their lives for the country.