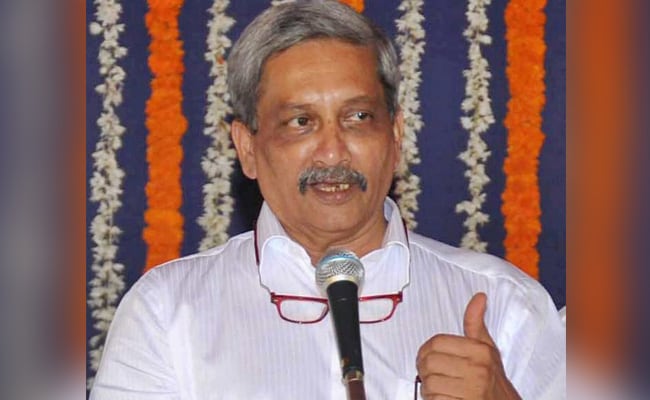 Panaji:
Former Defence Minister Manohar Parrikar on Monday lashed out at the opposition parties for claiming that the surgical strikes were not carried out.
Addressing an event, Mr Parrikar said, "What do the opposition parties claim? That they (surgical strikes) were not carried out? Look at the negativity. Should I have taken you (opposition) along? Should I have told the army that take Rahul Gandhi along and carry out the surgical strikes?"
The Goa Chief Minister further claimed that the most important thing about surgical strikes was to maintain secrecy.
"Only Prime Minister, me, Army chief and Director General of Military Operation knew. Other than the four of us, those who knew were core commander, the army commander in Srinagar and those who executed it," he added.
Last month, a video footage of the September 2016 surgical strikes was released in public domain.
However, the Congress accused the Prime Minister Narendra Modi-led government of using the surgical strikes for political gains after its video was released.
The party spokesperson Randeep Surjewala had said that the Bharatiya Janata Party (BJP) 'shamelessly' used the surgical strikes for their benefit during the assembly election in Uttar Pradesh.
Thereafter, Mr Parrikar accused the Congress of "insulting the bravery of the armed forces by raising a question on September 2016 surgical strikes."
"I think Congress has lost the way and they are not realising that in order to defend their earlier step they are actually insulting the bravery of the armed forces. It is the credit of the forces, we have to all congratulate armed force," he had said.
The strikes were conducted by the Indian Army in Pakistan-Occupied Kashmir (PoK) in response to the Uri terror attack wherein 18 Army personnel were killed.