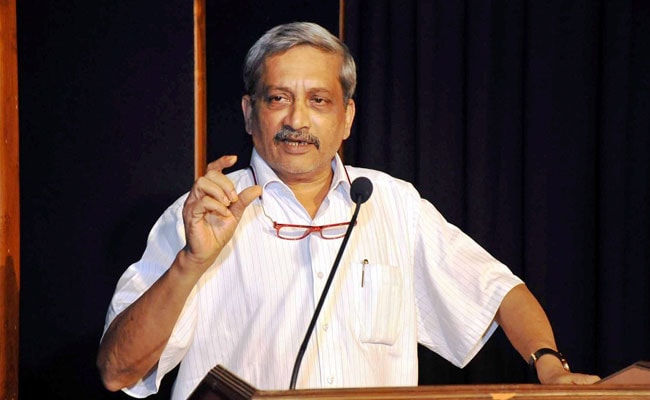 Highlights
BJP which won 13 seats, needs 7 to form government in Goa
BJP's former ally MGP has 3 seats, so has Goa Foward Party
MGP wants Mr Parrikar as Chief Minister, GFP reportedly prefers Congress
With the BJP in need of seven seats to form the government in Goa, its top leaders Nitin Gadkari and Manohar Parrikar are meeting now at a five-star in the picturesque coastal state with people who could help close that gap. Mr Parrikar, who is Defence Minister, was selected this morning by the party's legislators in Goa as their choice for Chief Minister, an office he held before moving to Delhi to join Prime Minister Narendra Modi's cabinet.
Here are the 10 latest developments in this big story:
Goa has 40 seats. The Congress won the most - 17 - but not enough to form the government -the target is 21. The BJP, which is the incumbent, won 13.

So who forms the government now depends heavily on small regional parties. The Maharashtrawadi Gomantak Party or MGP is a former ally of the BJP (it opted out of the partnership right before the election). It won three seats and has said it will support the BJP if Mr Parrikar is selected by his party as head of the government.

Another regional party Goa Forward, which also won three seats, reportedly prefers the Congress as a partner. Ditto for Sharad Pawar's NCP, which has one seat.

There are three independents who have been elected -and have the potential to play a crucial role. One of them is backed by the BJP. Another supports the Congress.

Chief Minister Laxmikant Parsekar lost both the constituencies he fought- a sign, the Congress says, of the people's firm rejection of the BJP.

It's upto Governor Mridula Sinha now to decide what happens next. The single-largest party is usually invited to form the government, and then it's upto the Congress to prove whether it has the support it needs.

But BJP Chief Amit Shah has indicated that his party will try to form the government. Union minister Nitin Gadkari is reportedly assessing how and whether the party should stake claim or ask for the right to prove its majority.

Mr Parrikar will have to resign as Defence Minister to take over as Chief Minister and then get elected to the Goa legislature within 6 months.

The Congress's Digvijaya Singh has accused the BJP of wooing defections and horse-trading. He said that if the Congress does not get enough written support to hit 21 seats, it would "not like" to try and form the government.

In classic Congress style, the party says top leaders Sonia and Rahul Gandhi will decide on their presumptive Chief Minister.