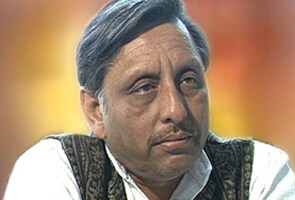 Palakkad (Kerala):
One of the staunchest critics of the Commonwealth Games, senior Congress leader Manishankar Aiyar has said he will be "hell out of the country" during the October event as he is in no mood to witness it.
Speaking after attending the marriage of former Union Minister Shashi Tharoor at Elavanchery near Palakkad, Aiyar stuck to his stand that it was premature for India to conduct such big games.
"The money being spent on the games could have been utilised for developing infrastructure in rural areas and for training sports persons in various disciplines to make India a strong sporting nation," he said.
By doing this, at least in 10-15 years India can become another China and win a good number of medals in international sporting events, Aiyar said.
Aiyar recently created a furore by saying he would be unhappy if the Commonwealth Games are a success and that only "evil" will patronise them.
His comments had drawn sharp criticism from his own party colleague Suresh Kalmadi, also the chairman of the Games Organising Committee, and the Opposition BJP.
Aiyar, the former Union Sports Minister, who has also raised the issue of corruption in the conduct of CWG, said he was happy after the statements of Prime Minister Manmohan Singh and Congress President Sonia Gandhi promising severe action against those involved in corrupt practices.
Aiyar said he had been insisting for the last four years that the government take charge of the Games and added that he was happy that the Centre had at least now appointed a 12-member panel to oversee the games.
"Let us wait till the investigation is complete," he said.
On reports about utilising Army free of cost to man the stadia, Aiyar expressed hope that being a senior minister Defence Minister A K Antony would take an appropriate decision on it.