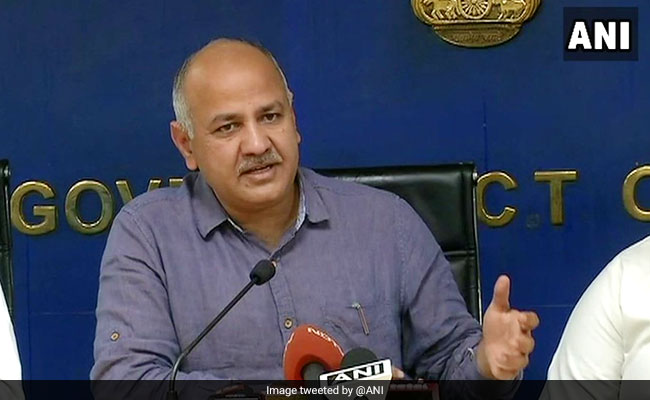 New Delhi:
Deputy Chief Minister Manish Sisodia today sought Lt Governor Anil Baijal's approval while introducing a number of new proposals in the 2018-19 Budget.
Taking Mr Baijal's name repeatedly, over 10 times, on various proposals for the next financial year, Mr Sisodia said that if the Lt Governor gives his nods, they will hopefully be implemented.
While announcing new proposals such as repair work of MCDs roads, 50 per cent concession on registration of CNG-fitted cars among others, the deputy chief minister sought the L-G's approval.
Objecting to Mr Sisodia's move, Leader of Opposition Vijender Gupta said that the deputy chief minister should have shown some "regard" for the constitutional authority.
"The criticism of Lt Governor at least 10 times in budget speech was in very poor taste. Deputy should have shown some regard for the constitutional authority vested in the Head of the Delhi Government.
"But making fun of him has become a diehard habit of CM and Deputy CM," Mr Gupta said in a statement.
The Arvind Kejriwal Cabinet approves the schemes which are not sanctioned by its finance, law, planning and other departments but also "violate" the central government schemes, he said.