Here are 10 points on the Mangaluru pub attack and how the case collapsed:
Pramod Muthalik, the chief of the Sri Ram Sene, was far from remorseful yesterday when he called the verdict "the victory of truth" in a video statement.
"My aim was only to protest against the increasing pub culture. This judgement is the answer for those who opposed us and called us goons," said the Sene Chief. "For nine years, Pramod Muthalik and Sri Ram Sene were defamed. I thank the court."
In the assault that was caught on camera, the women at the pub on 24 January, 2009, were accused of "loose morals." It inspired many more attacks in Mangaluru in the name of moral policing and reinforced Dakshin Kannada's reputation of a volatile region.
But video proof is not admissible in court, say lawyers, explaining how the case collapsed.
Very few of the women were willing to testify against the Sri Ram Sene men as they didn't feel safe. The prosecution could not produce the three main women who were attacked, before the magistrate.
The court also said the recording of witness statements before a magistrate was not done properly.
Muthalik and his outfit are notorious for their medieval-style diktats against what they believe is "cultural invasion."
A group called the Citizens Forum for Mangalore Development has demanded that the state government appeal the ruling to ensure that the assaulters are punished.
With state elections a few months away, the state's Congress government may be inclined to challenge the order; the pub attack took place when the opposition BJP was in power. "It is a big setback... Legal departments and the police should look to see if an appeal is possible," said Dinesh Gundu Rao, who heads the Congress in the state.
In 2014, months ahead of the national election, Muthalik was recruited by the BJP and then disowned within five hours. An embarrassed BJP leadership in Delhi expressed surprise at the decision of the party's unit in Karnataka.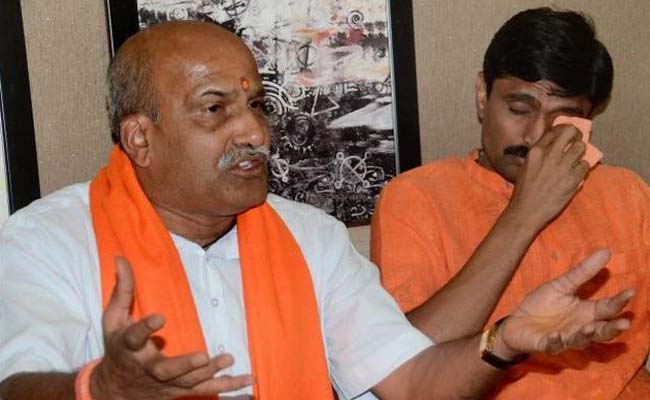 Get Breaking news, live coverage, and Latest News from India and around the world on NDTV.com. Catch all the Live TV action on NDTV 24x7 and NDTV India. Like us on Facebook or follow us on Twitter and Instagram for latest news and live news updates.