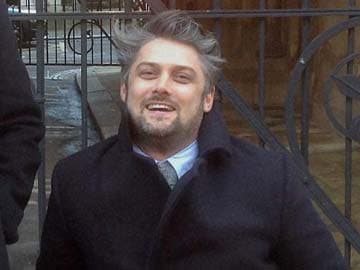 London:
A British man paralysed during the 2008 Mumbai terror attacks today won his claim to sue the owners of Taj Mahal Palace Hotel in a British court of law.
Tata Group firm Indian Hotel Company Limited had argued that Will Pike's negligence claim should be heard in India but a High Court judge in London accepted his argument that taking the case through Indian courts could run into years.
"In summary, my estimation is that the time this case would take to reach the probable end stage in India is some 20 years... I am persuaded that it is clearly the case that England is the appropriate forum for the trial of this action," Justice Stewart said in his ruling at the Royal Courts of Justice.
The Indian Hotel Company was given the right to appeal against the ruling and the case will now go to the Court of Appeal for a final decision. (
Read full statement by Taj hotels
)
Pike, a 33-year-old London-based freelance filmmaker, said, "I'm very relieved about the judgement. For one thing, it means that justice will be allowed to take its course - if the trial were to take place in India, it simply wouldn't have happened.
"So now, regardless of the outcome, at least I'll know whether the hotel could have done more to ensure my safety, as well as everybody else's in the building."
Pike was seriously injured when he jumped out of a window of the Taj Mahal Palace Hotel after it was stormed by some of the 10 Lashkar-e-Taiba militants who carried out the attacks in Mumbai in November 2008. The attacks killed 166 people and left hundreds injured.
The Briton, who underwent several surgeries, has claimed that the hotel failed to protect its guests despite being warned about possible attacks. At the time, he was holidaying in India with his former girlfriend.