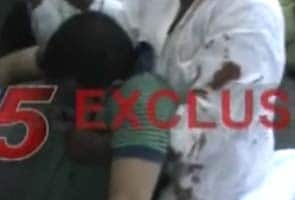 Hyderabad:
Maddelacheruvu Suri, who was the prime accused in the killing of TDP leader Paritala Ravi, died in the attack by unidentified persons in Jubilee Hills area of Hyderabad.
He was declared dead at the hospital.
Suri was later acquitted of the conspiracy to kill Paritala Ravi. It is on the story of Suri and Ravi that Ramgopal varma had made <i>Rakta Charitra</i>.