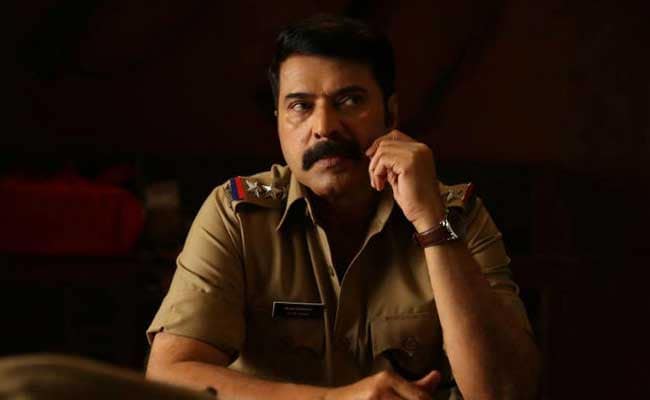 Highlights
Mammootty, Kerala superstar, plays a policeman
His dialogue insults women, say activists
No swear words so we didn't order cuts: censor board
Thiruvananthapuram:
An Eid release,
Kasaba
, the Malayalam movie starring Kerala superstar Mammootty, has established itself as a hit, with ticket sales already hitting a reported 2.5 crores in the first day, which beats a record held by his own son, Dulquer Salmaan.
But women's rights activists, as also some critics, have red-carded some of the dialogue mouthed by Mammootty's character, a police officer, as chauvinistic at best and downright misogynistic at worst.
Former Congress legislator KC Rosakutty, who chairs the Kerala Women's Commission, told NDTV, "A big star like Mammootty should have asked for misogynist dialogue to be changed." After all, she said, "Mammootty is known to essay decent roles, he has a huge fan following."
The chairperson said that the offensive one-liners, intended (and received, according to reviews) as zingers are insulting to the dignity and status of women".
Mammootty, age 64, has not commented on the controversy. Samples of the lines that have been objected to include Mammootty telling his junior in uniform that he could stop her menstrual cycle and "she wouldn't be able to walk for a week".
Dr A Prathibha, who heads the censor board in Kerala, said that cuts were not ordered to the film because the contentious language "doesn't come under cuss words." She also said the movie has been given a U/A rating, which means that young children cannot see it without adult supervision.
The film's director Nidhin Renji Panicker told NDTV that the film only reflects the reality in Indian society.
"What you have seen in the movie happens all around you. Even worse things than this. Like the Nirbhaya case. The dialogues are nothing new and I have not made them up. We've heard these things. This is a commercial film and that's why the cliches."