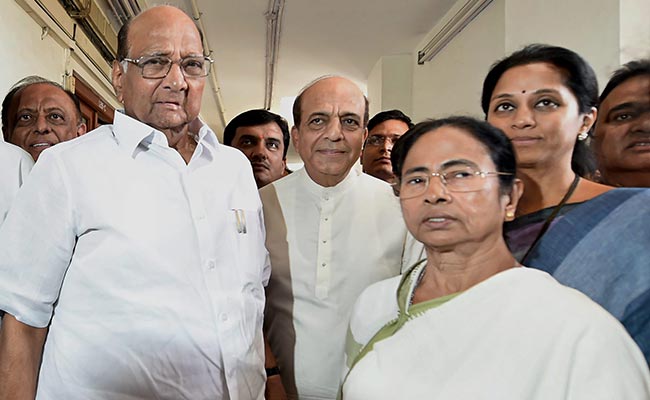 Highlights
Mamata Banerjee in Delhi to unite opposition ahead of 2019 polls
Meets dozen leaders including Sharad Pawar and Sanjay Raut
Mayawati-Akhilesh Yadav format may be replicated in many states, she says
New Delhi:
On a visit to Delhi to unite the opposition ahead of the 2019 Lok Sabha elections, West Bengal Chief Minister Mamata Banerjee has presented a template how the opposition parties should organise themselves to prevent the ruling Bharatiya Janata Party from coming back to power.
"The political party which is strong in a particular state should be allowed to work. If in Uttar Pradesh, the Mayawati-Akhilesh Yadav combine is strong, they should work together... We should help them," Ms Banerjee told reporters after her meetings with leaders from different political parties at the parliament house complex.
Ms Banerjee, who had been hopping from one meeting to another, has
met a dozen leaders today including Nationalist Congress Party chief Sharad Pawar
and Shiv Sena lawmaker Sanjay Raut, K. Kavitha, daughter of Telangana Chief Minister K. Chandrasekhar Rao who had pitched the idea of a non-Congress non-BJP front and Misa Bharti, the daughter of jailed RJD chief Lalu Yadav.
By the time she ended her rounds for the day, the Trinamool Congress chief said the Mayawati-Akhilesh Yadav format could be replicated in many other states.
Like the Telugu Desam Party is the strongest in Andhra Pradesh, DMK in Tamil Nadu, K Chandrasekhar Rao in Telangana, Lalu Yadav's Rashtriya Janata Dal in Bihar and Naveen Patnaik's Biju Janata Dal in Odisha, she said by way of examples.
"This is how we should do. One is to one," she said, describing the BJP as the most communal party in the country.
Asked if other leaders agreed with her, she suggested that everyone agreed that this is how the opposition should go about prepping for the 2019 elections to minimise the division of anti-BJP votes.
"Same opinion... Everyone is of the same opinion," she said.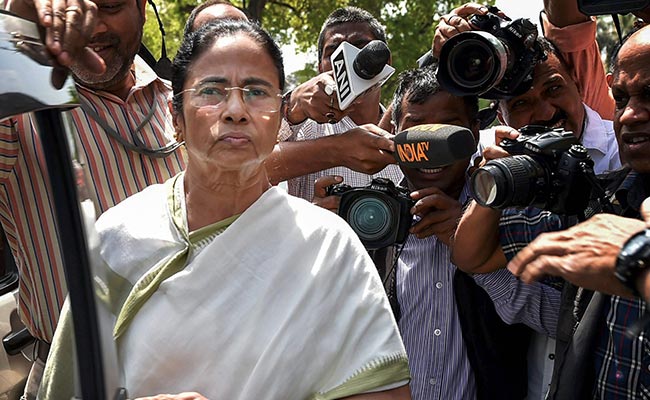 Former BJP leader
Arun Shourie had last week made a similar point
in an exclusive interview to NDTV. The former union minister had advised the opposition against forming a single front against the BJP at this stage but asked opposition parties to work together at a constituency and state level.
"If they adopt one single pledge, that there will be one candidate against a BJP candidate. Then, at the height of his wave (in 2014 general elections), Mr Modi got 31 per cent. And opposition will be starting with 69 per cent," Mr Shourie, who will be meeting Ms Banerjee tomorrow, told NDTV last week.
Ms Banerjee didn't get around to meeting
Congress' Sonia Gandhi
because she had left the parliament complex. "Soniaji is not well... I went to meet her but she had left... let her recover," she said, adding "I keep in touch everyday".
It is, however, not clear how far the Congress would go to accommodate its potential allies; the Congress had played the lead role in the 2004 and 2009 Lok Sabha elections.
At the Congress' key meeting earlier this month, UPA chairperson Sonia Gandhi had recalled the change in the party's approach towards coalitions. The party's political resolution that followed her speech had spoken of a "pragmatic approach for cooperation" with like-minded parties and evolving a common workable programme with them to defeat the ruling BJP government. This was seen as a signal that the party was willing to demonstrate greater flexibility in forging opposition unity.