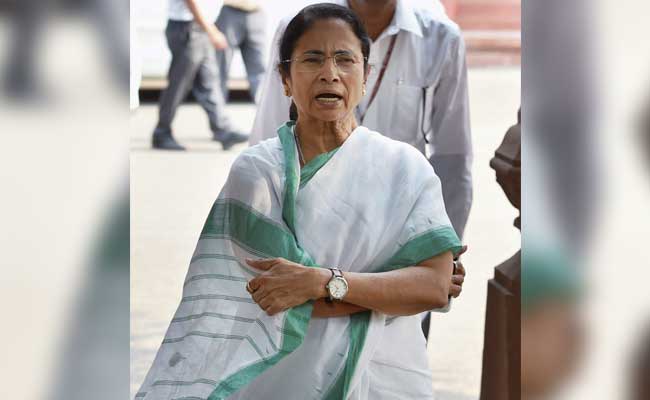 Kolkata:
West Bengal Chief Minister Mamata Banerjee today said her government will not accept the ban on sale of cattle for slaughter at animal markets. She said the ban imposed by the Narendra Modi government was "undemocratic and unconstitutional", adding the West Bengal government will raise a legal challenge against the new rule.
"It is a deliberate attempt to encroach on the state's powers. It is undemocratic, unconstitutional and unethical. It is also an attempt to destroy the federal structure of the country," Ms Banerjee told reporters in Kolkata.
"We are not accepting the ban. We will challenge it legally. We will consult the state's advocate general on this matter. I will request the centre not to interfere with the state's matter and destroy the federal structure," Ms Banerjee said.
Protests over the new rule were reported from parts of Kerala, Tamil Nadu and Karnataka today.
The opposition DMK in Tamil Nadu said it would launch an agitation on Wednesday. DMK leaders also asked the AIADMK government to enact a law against the ban, and criticised Chief Minister Edappadi K. Palaniswami for allegedly remaining silent on the matter, when neighbours Kerala and Karnataka had opposed the centre's new rule on sale of cattle for slaughter.
"The fundamental right to choice of food granted by the Constitution has been snatched away," DMK working president MK Stalin said, adding he will lead a protest on May 31 in Chennai.