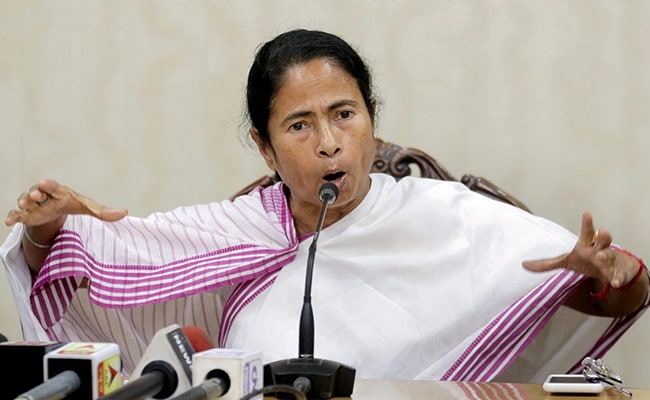 New Delhi:
Union Minister Mukhtar Abbas Naqvi has accused West Bengal Chief Minister Mamata Banerjee of protecting anti-social elements who he said are "running a parallel government" in the state. He also said that Ms Banerjee's comments on Governor Keshari Nath Tripathi were in poor taste and "disappointing."
"Anti-social elements in West Bengal are running a parallel government under the protection of the state government. The manner in which this protected anarchy through a criminal conspiracy is instilling fear and shock amongst people is a serious issue," the minister said on Wednesday.
The centre has rushed in 400 personnel of the Border Security Force to Bengal's North 24 Paraganas where communal clashes erupted over a teen's post on the Prophet Mohammad. He was arrested on Sunday night, but violent mobs have continued to set fire to shops and houses and police vehicles over the next two days.
The violence started in Baduria, around 70 km from Kolkata, spread to other parts of North 24 Parganas. On Monday, large crowds had blocked roads and rail tracks at several places near Kolkata.
"This isn't new, it has been going on for years and the state government's protection to such people who are spreading anarchy is visible somewhere or the other," Mr Naqvi said today. He promised that the Centre would at the earliest devise a solution "to this problem as security of the people of West Bengal is of paramount importance to us."
West Bengal Governor Mr Tripathi, who had briefed Home Minister Rajnath Singh on the clashes over the phone yesterday, also spoke to Mamata Banerjee, who accused the governor of "threatening" her over the phone and talking "big on law and order." Ms Banerjee said Mr Tripathi was acting like a "BJP block president" and stated, "I am not here at the mercy of anyone. The way he spoke to me, I once thought of quitting."
Mr Tripathi has said he is surprised at Ms Banerjee's "attitude and language" and said there was nothing he said that should make the Chief Minister feel insulted, threatened or humiliated. "The talks between the Hon'ble Chief Minister and the Hon'ble Governor were confidential in nature and none is expected to disclose it," a statement issued by the Bengal Raj Bhavan said.
It said that the governor had asked the Chief Minister to ensure peace and law and order by all means. "The Hon'ble Governor cannot remain a mute spectator of the affairs in the state," the Raj Bhavan added.
"The Governor occupies a constitutional post and he cannot be a bystander to such ongoing events taking place on ground there. He would hence certainly ask and certainly seek information as he has to inform the Central Government as to what is happening, why and under what circumstances," Mr Naqvi said.
He said Mamata Banerjee's "comments on the Governor are in bad taste and using such language against a constitutional authority is disappointing." The minister said Ms Banerjee could have used "20% of the strength being used to fight the Governor to ensure the removal of anti-social elements."