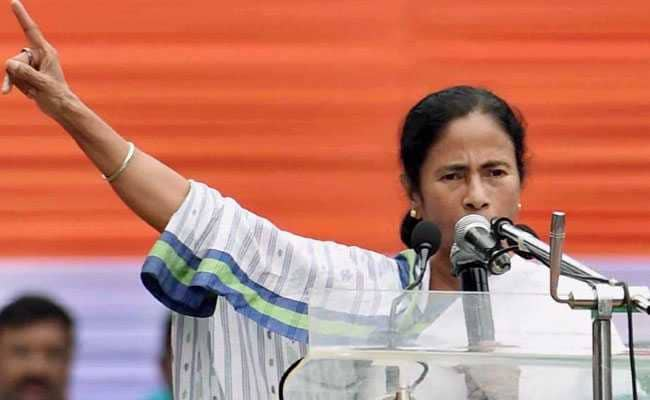 Kolkata:
West Bengal Chief Minister Mamata Banerjee today called the state's Congress leaders "pygmies" and reminded them that without the Trinamool Congress, the party cannot function in Delhi.
She also accused the Congress of hobnobbing with the CPM to oppose her government.
"The Congress and the CPM are one. They are made for each other. It is nothing new. I know how it had extended support to CPM," she told the assembly while replying to a debate on the motion of thanks to the governor's address to the house.
"Without us Congress cannot function in Delhi. Let the state Congress leaders ask their party leaders in Delhi," she said.
"The Congress leaders here are pygmies," she said adding that Sonia Gandhi had congratulated her yesterday after her party's victory in the bypolls in West Bengal. "I too congratulated her (for Congress' victory in the Rajasthan bypoll).
Congress members staged a walkout in the state assembly along with CPM when Ms Banerjee rose to speak.
The Trinamool Congress chief lambasted the Congress, the Left and the BJP for overlooking the development ushered in the state by her government and said that they should do "constructive criticism".
"I have to manage with limited funds. The Centre can print notes. But we have no such option. We are facing the legacy of the CPM, which had pushed the state into shouldering a huge debt burden," she said.
The erstwhile CPM-led Left Front government never focussed on the development of the state, she claimed, adding the opposition should engage in constructive criticism, which is welcome.
"They (opposition) are busy appearing in TV shows and spreading canards. They are trying to make the TMC responsible for everything, even for one's domestic problems. There is no point in playing politics this way," she said.
Ms Banerjee said debts had not accumulated during TMC rule and 45 per cent of the loan taken by the her government is used for the development projects.
"We are facing the legacy of the Left Front," she said and told the opposition members, "You cannot point fingers only at West Bengal (for taking loans). Every state is taking loans.
"I will ask Congress leader(Abdul) Mannan to look at what is happening in Punjab. The CPI-M should look what is happening in Kerala. The BJP must look at Maharashtra, Uttar Pradesh. This type of debt is there everywhere, not only in West Bengal," the chief minister said.