Highlights
Envoy responds to concerns over rise in Beijing's influence with Male
The response comes at a time when Male has plunged deep into crisis
India had called Male's refusal to abide by top court "disturbing"
New Delhi:
India should play
a more proactive role than China in Maldives
and reach out to the tiny island nation, Maldives Ambassador to India Ahmed Mohamed has told NDTV in an exclusive interview. Mr Mohamed was responding to concerns in India that Beijing's influence with Male had been on the rise.
"If there is (a perception of) growing influence of China... then India should play that role, India should reach out to Maldives more often," Mr Mohamed told NDTV.
Asked if he was advocating a role as proactive
as China
, the Maldivian Ambassador said India should be more proactive.
"More than China... India should play better role in Maldives than any other countries because we are neighbours. And we have been friends," the diplomat said after his government sent special envoys to China, Saudi Arabia and Pakistan.
Maldives, he said, had offered to send the foreign minister to India too but New Delhi wasn't receptive to the idea, a decision designed to remind President Abdulla Yameen that he hadn't taken any "real action" on the concerns flagged by India.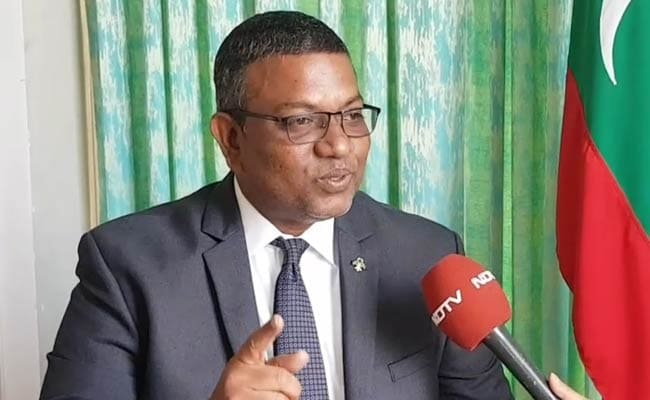 The outreach comes at a time the Maldives government is fighting off international pressure to lift the emergency imposed this Monday after the Supreme Court quashed terrorism convictions against nine leading opposition figures including the exiled former president Mohamed Nasheed.
President Yameen,
who refused to implement the court ruling
that would have strengthened the opposition, also had the Chief Justice of the Supreme Court arrested. Among those arrested was former president Maumoon Abdul Gayoom, who had sided with the main opposition.
India has called the government's refusal to abide by the Supreme Court and the imposition of emergency "disturbing" and described the arrest of the judges as a matter of "concern". But the Indian statement did not address the multiple appeals that the exiled former president Nasheed had issued from Colombo asking India to intervene militarily.
China had on Wednesday cautioned against such an intervention, warning that it could "complicate the current situation" and asked the international community to play what it called "a constructive role" on the basis of respecting Maldives sovereignty.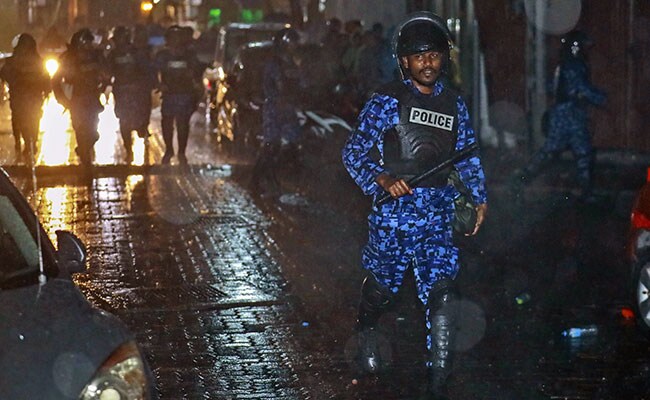 In December last, Maldives had signed a free trade agreement with China that had upset India because
it violated the island nation's "India First" policy
. President Yameen had later sent Foreign Minister Mohamed Asim over to mend ties that have been under strain for some time now. Mr Asim had reaffirmed his country's commitment to this policy.
Maldives Ambassador Mohamed told NDTV that India was the first stop planned for a visit by special envoys of the Maldivian president amid the crisis back home in line with this policy.
"We made the request to India first. We follow the India First policy and we are very serious about India First policy and sensitive to it," he said.
Referring to New Delhi expressing concern at the crisis, Mr Mohamed said this is all the more reason why Maldives wanted to explain the situation to Indian government. Along with expressing concern, he said, India should also engage with Maldives and "know better what is the situation".