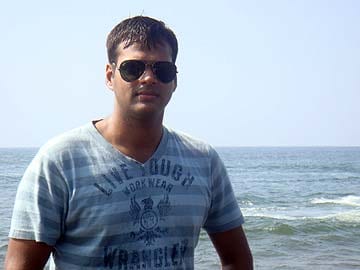 New Delhi:
Major Mukund Varadarajan, who killed three terrorists in Kashmir before he was shot dead in April this year, has been awarded the Ashok Chakra, the nation's highest peace-time gallantry award.
The 31-year-old Major's buddy Sepoy Vikram Singh and two naval officers who died on board the INS Sindhuratna while trying to save fellow sailors, are among 12 others who have been awarded the Shaurya Chakra. This year's list of 55 gallantry awards also includes 39 Sena (Army) Medals, one Nao Sena (Navy) Medal and two Vayu Sena (Air Force) Medal.
(List of Gallantry Awardees on 68th Independence Day)
Army officers and jawans combating Pakistan's proxy war in J&K continue to get the bulk of gallantry awards as they have been for the last two decades.
Major Varadarajan of the 44 Rashtriya Rifles was leading an anti-terrorist search operation in Qazipathri village in J&K on April 25, when he came under heavy fire from Hizbul Mujahideen terrorists. Major Varadarajan, the father of a three-year-old daughter displayed exemplary leadership skills, raw courage and swift action, killing three top-ranked Hizbul operatives.
(Also Read: 'I Had the Honour of Flying Your Brave Son': Moving Letter to Martyr's Parents)
Sepoy Vikram Singh was killed in the encounter and Major Varadarajan, mortally wounded, died on his way to hospital.
Lt Cdr Manoranjan Kumar and Lt Cdr Kapish Singh Muwal, who will receive the Shaurya Chakra, were last seen alive fighting fire and smoke in a compartment on their submarine, from which they evacuated a team of 13 other sailors. But the two Navy officers stayed behind and contained damage by preventing the spread of fire, saving the submarine and the lives of over 90 other crew members, before they died.
(Also Read: Submarine INS Sindhuratna Fire - 'He Would Have Loved to Die in War, He'd Say This is Embarrassing')
Among others awarded the Shaurya Chakra are Wing Commander Huvey Upadhyaya of the Indian Air Force, who flew his helicopter in treacherous weather conditions to look for a missing chopper which had crashed in the Siachen region. Wg Cdr Upadhyay landed his plane in soft snow, amid strong winds near the crash site at an altitude of 17,600 feet, saving the lives of two Army pilots.