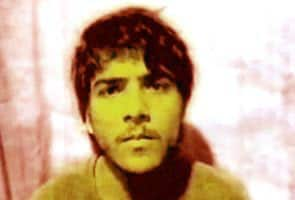 Mumbai:
Maharashtra Government is stunned after receiving a Rs 10 crore bill from the Indo-Tibetan Border Police (ITBP) towards reimbursing expenses on guarding 26/11 terrorist Ajmal Kasab, lodged in the Arthur Road jail here.
Confirming that the state government did receive the Rs 10 crore bill from ITBP, Medha Gadgil, principal secretary, Home, told PTI that the Maharashtra authorities are writing to the ITBP.
"We are in the process of writing to them. We will explain that 26/11 terror attacks is not only an issue limited to Maharashtra but a national issue," she said.
The State Government received a request for reimbursement of Rs 10.87 crore from the Director-General, ITBP, New Delhi, R K Bhatia for expenses incurred between March 28, 2009 and September 30, 2010.
"What Kasab and his associates did is an attack not only on Mumbai but an attack on India and it is unfair to ask the state government to bear the burden (for ITBP guarding Kasab)," another senior Home department official said.
The ITPB was deployed in the jail in the run-up to the 26/11 trial, held in a special sessions court set up in the jail premises.
Last year, the home department sought an extension for the deployment of the ITBP which comprised around 200 commandos, armed with sophisticated weaponry and communication equipment, guarding Kasab 24x7.