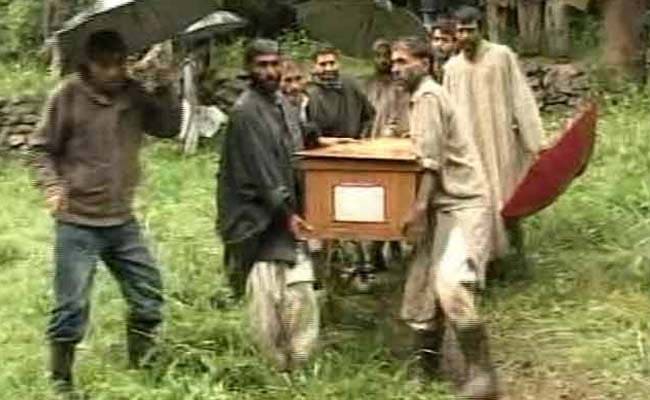 New Delhi:
Five army men including two officers have been sentenced to life in jail for the 2010 encounter killing of three young men in Jammu and Kashmir's Machil. The soldiers had claimed that they were terrorists.
The killings triggered a two-month agitation in the Kashmir Valley. The service benefits of all the soldiers have been suspended, said the army.
"This will send a very strong signal to the people of Jammu and Kashmir and will serve as a warning to those tempted by these incidents," Jammu and Kashmir Chief Minister Omar Abdullah told NDTV.
On April 30, 2010, the Army said it had killed three infiltrators in the Machil sector and claimed that they were militants from Pakistan. The men were later identified as Shahzad Ahmad Khan, Riyaz Ahmad Lone and Muhammad Shafi Lone, all residents of Baramulla district. They had gone missing from their homes on April 27.
Their families alleged that the Army lured them to a border area promising them jobs and money and later killed them near the Line of Control and then claimed they were terrorists.
The Army's court martial proceedings began in January this year and ended in September. All the soldiers and officers involved were found guilty of conspiracy, murder and falsely describing men as terrorists.
The sentence will first have to be confirmed by the Northern Army Commander. It will then come to the Army headquarters for final confirmation. The guilty army men can also appeal in civil courts.