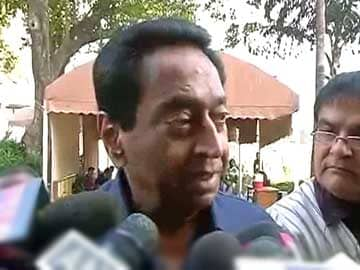 New Delhi:
The government's plans to pass the Lokpal Bill in Parliament have run into trouble again with the main opposition BJP warning against the dilution of the proposed anti-corruption law.
Senior BJP leader Arun Jaitley on Wednesday accused the government of ignoring key recommendations of a select committee while redrafting the Bill, which is expected to be introduced in the Rajya Sabha today. "We won't allow the government to subvert the select committee report," he warned.
In response, Union minister V Narayanasamy said, "Let the house decide. We have an open mind." The government has allotted six hours to discuss the Bill, but after four days of disruptions in Parliament and virtually no business, its chances look grim.
The Bill creates a national ombudsman or Lokpal empowered to investigate charges of corruption against elected representatives and bureaucrats.
Mr Jaitley said the government has to first include the select committee's recommendations that an investigating officer's transfer should be cleared by the Lokpal and an errant officer should be raided without notice.
Gandhian activist Anna Hazare has given notice to the government that it must introduce the Bill within this session and is on an indefinite hunger strike since Tuesday in his village Ralegan Siddhi in Maharashtra. (
Live Blog on Anna Hazare's fast
)
"We will see whether the government brings the Lokpal or joke-pal," Anna said.
Earlier, Parliamentary Affairs Minister Kamal Nath sought to scotch reports about a plan to curtail the short session and said the government would take up the Lokpal Bill first in the Rajya Sabha and then in the Lok Sabha.
The government's avowal earlier this week of its commitment to push through the proposed law is seen as a fallout of the spectacular performance in the Delhi elections of the Aam Aadmi Party, whose founder Arvind Kejriwal partnered with Anna in 2011 to champion the Lokpal Bill.
At the time, the government was forced to agree to urgently introduce the new law, which cleared the Lok Sabha, but flopped in the Rajya Sabha. A new version of the Bill will now be taken up.