NEW DELHI:
Prime Minister Narendra Modi this morning spoke at the 14th session of the Conference of Parties (COP) to the United Nations Convention to Combat Desertification (UNCCD). He announced that India would raise its target for restoring degraded land from 21 million hectares to 26 million hectares by 2030. This conference added to the global discourse on issues relating to the environment, especially land management. UNCCD was adopted in Paris on June 17, 1994, and was ratified by 196 countries and the European Union. India ratified the UNCCD Convention in 1996.
Here are the highlights of PM Modi's address at UN climate meet:
For India, earth is sacred says PM Modi
PM Modi says his government has put an end to single-use of plastic.
Setting up a centre of excellence for land degradation.
PM Modi said between 2015 and 2017, India's tree and forest cover increased by 0.8 million hectares.
"I would like to announce that India would raise its ambition of the total area that would be restored from its land degradation status, from twenty one million hectares to twenty six million hectares between now and 2030," the Prime Minister said.
PM Modi also said India would be happy to propose initiatives for greater South-South cooperation in addressing issues of climate change, biodiversity and land degradation.
Prime Minister Narendra Modi called for a global boycott of single-use plastic at a United Nations event here on Monday.
"I think the time has come for the world to say Good Bye to single use plastic", said Modi as the hall resonated with claps.
He said, any chopping of trees in India due to developmental projects are compensated by planting more trees.
PM Modi told global leaders in attendance at COP 14 how India has 'soil cards' to help the farmers understand the health of the soil.
PM highlighted India's Swachh Bharat mission for sanitation, and water conservation efforts.
Prime Minister Modi also also appealed for global water action agenda to fight climate change.
Proposing a south-south cooperation, he recited Sanskrit shlokas reminding India's ancient commitment to holistic and inclusive prosperity which includes climate.

Water crisis is a parallel problem, says PM
Tackling water crisis is our priority, says PM Modi at UN meet
India's tree cover has grown between 2015-17
Desertification affects two-thirds of the globe.
PM Modi speaks at UN climate meet
Visual of PM Modi speaking at UN climate meet near Delhi.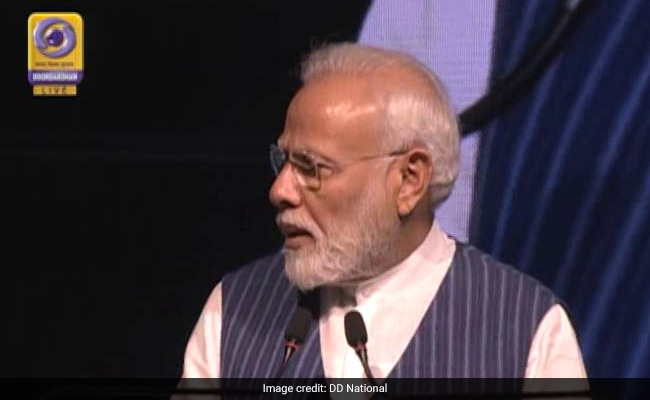 Prime Minister of Saint Vincent and the Grenadines, Ralph Gonsalves and PM Modi at the event.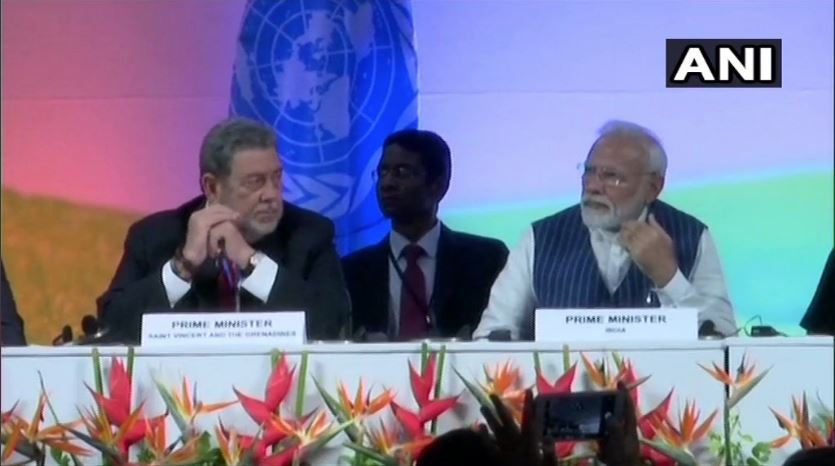 United Nations Convention to Combat Desertification's executive secretary Ibrahaim Thiaw speaking at the meet in Greater Noida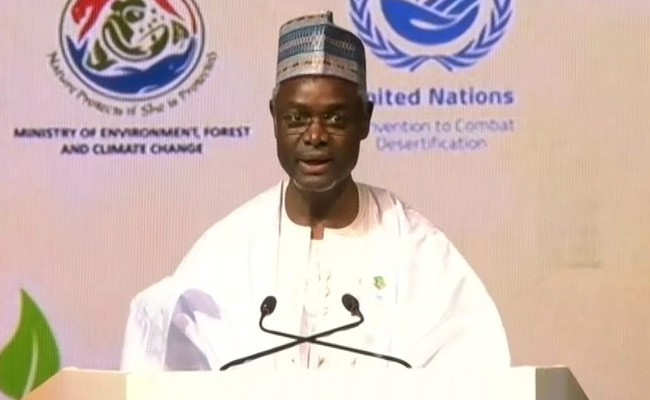 Visuals of Prakash Javadekar speaking at the event
Union Minister for Environment, Forest and Climate Change, Prakash Javadekar at the UN climate meet said that India has already achieved half of its renewable energy production target.
The government plans to achieve 175GW of renewable energy capacity by 2022 as part of its climate commitments.
Reportedly, India currently has an installed renewable energy capacity of around 80 gigawatts.
"The world did not believe it when we announced our renewable energy target of 175 GW, which will be 40 per cent of our total energy capacity. However, we have already achieved half of our target," he said.
"We are a party to the Paris Agreement. The commitment of Prime Minister Narendra Modi, towards sustainable development, is full and complete. He also played a leading road at the Paris summit," he said.
He said that the Modi government has also levied a tax on coal production, promoted e-vehicles by offering various tax concessions and set up a new ministry to tackle the water scarcity in the country.
"We will come out with an ambitious and appropriate Delhi Declaration tomorrow, which will ensure speedy restoration for degraded land for sustainable growth," Mr Javadekar said.
He added that delegation from around 200 countries has participated in the event.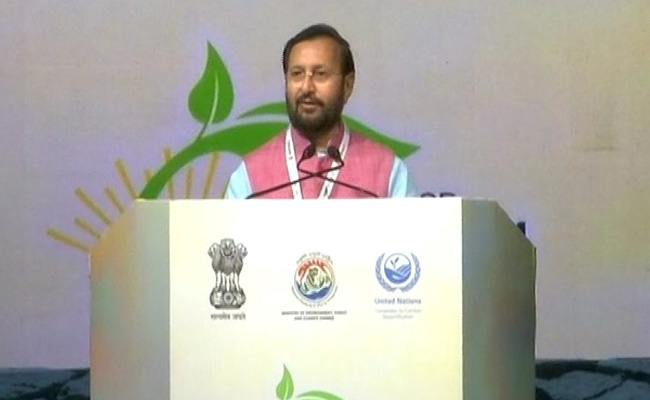 United Nations Convention to Combat Desertification (UNCCD) was adopted in Paris on June 17, 1994, and was ratified by 196 countries and the European Union.
India ratified the UNCCD Convention in 1996.
The other two Rio Conventions that emerged as a major outcome of the 1992 Rio Earth Summit were the United Nations Framework Convention on Climate Change (UNFCCC) and the Convention on Biological Diversity (CBD).