New Delhi:
The final Assam citizens' list will be published online at 10 am on Saturday, over a year after the first list that identifies whether a person is an Indian or a foreigner was released. The list is also likely to give clarity on the status of over 41 lakh people who were excluded in the complete draft of the NRC, which was published in July last year.
The announcement of the final NRC list is likely to be the biggest development in Prime Minister Narendra Modi's second term, after the centre's move to remove special status to Jammu and Kashmir and divide it into two union territories.
The National Register of Citizens (NRC), first published in Assam in 1951, is being updated as per directions of the Supreme Court to segregate Indian citizens living in Assam from those who have illegally entered the state from Bangladesh after March 25, 1971.
Security has been tightened across the north-eastern state bordering Bangladesh, and any gathering of more than four people at public places are banned, especially at sensitive areas that have seen violence in the past, including main city Guwahati.
The centre has sent 20,000 additional paramilitary forces to Assam.
Here are the highlights on the situation in Assam a day ahead of the release of final NRC list:
Sarbananda Sonowal tweets a video appeal to the people of Assam a day before publication of the final National Register of Citizens (NRC).
When the draft NRC was published on July 30, 2018, there was a huge controversy over the exclusion of 40.7 lakh people from it. The draft NRC included the names of 2.9 crore people out of the total 3.29 crore applications.
Here's how you can check your name in Final Draft of Assam's NRC:
submitted a claim upon not being included in the final draft list (published on July 30, 2018),
were excluded in the Additional Draft Exclusions List published on June 26, 2019,
had any objection filed against your inclusion.
were called for hearings held from July 5, 2019 onwards.
You are included in final NRC and may NOT CHECK your application status if you are:
included in the final Draft list,
not excluded in Additional Draft Exclusions List,
not called for hearings held from July 5, 2019 onwards.
Steps to check whether your name appears in the final NRC:
Offline/Walk-in
You can visit your respective NRC Seva Kendra/ Office of Circle Officer/ Officer of Deputy Commissioner and check your name in the Supplementary Inclusions List on all working days from 10am to 4pm.
Assam NRC list: Chief Minister Sonowal asks people not to panic; govt to provide legal aid to poor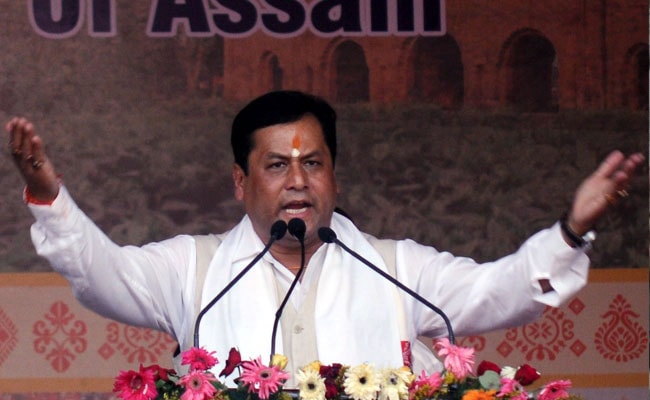 Assam Chief Minister Sarbananda Sonowal today asked people not to panic and said the state government will take all possible steps to help genuine Indians prove their citizenship and provide legal assistance to the poor.
"No one should be worried. No one should panic. Government is here to take care of everyone. Even those who will be excluded from the final list will get enough opportunity to prove their Indian citizenship," he was quoted as saying by PTI.
Security measures have been tightened across Assam and prohibitory orders under 144 Cr PC have been clamped on Thursday in vulnerable areas of the state, including in the capital city ahead of the publication of the final NRC, which is touted as the proof of Assamese identity, police officials said.
The Goverment has ensured adequate safeguards for people whose name may not appear in the Final NRC.

Don't believe rumours, as some elements are trying to create confusion in society.

Safety of citizens is our top priority.#OurNRCFairNRCpic.twitter.com/81ilCotSCT

- Assam Police (@assampolice) August 29, 2019
1,000 tribunals will be set up in phases to hear disputed cases: Home Ministry
The Home Ministry said at least 1,000 tribunals will be set up in phases to hear disputed cases; 100 tribunals are open presently and 200 more will be opened in the first week of September. If one loses the case in the tribunal, one can approach the high court and then the Supreme Court. No one will be put in detention centres until all legal options are exhausted, the government has said.
The centre has said people whose names don't appear in the final NRC cannot be declared foreigners till all legal options are exhausted. Every person left out of the NRC can appeal to the Foreigners Tribunal, and the time limit to file the appeal has been extended from 60 to 120 days.
The final Assam citizens' list will be published online at 10 am on Saturday. "The list would be available online by 10 am and those who do not have internet connections can go to Seva Kendras set up by the state government to check their status," a senior officer in the Home Ministry told NDTV.