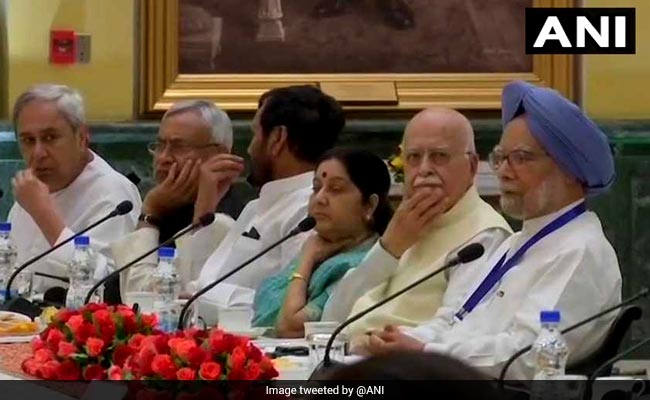 New Delhi:
Prime Minister Narendra Modi is meeting with the chief ministers of all states today to lay the groundwork for the celebrations of Mahatma Gandhi's 150th birth anniversary. A national committee has already been formed to oversee the celebrations, which will be held across the country for a year starting October 2, 2019. Former Prime Minister Dr Manmohan Singh and BJP leader LK Advani were also present at the meeting.
Here are the highlights of PM Narendra Modi's meeting with chief ministers: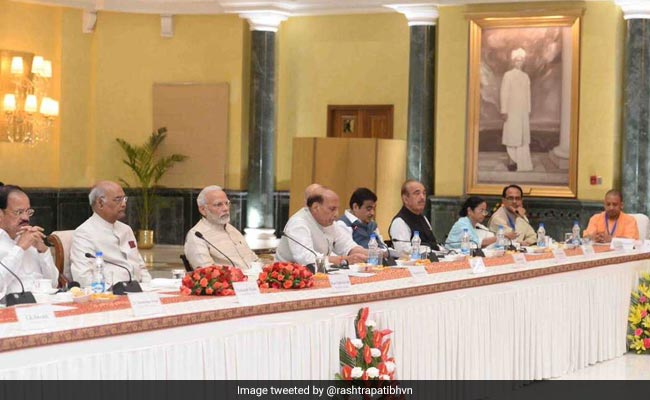 "The principle of Ahimsa is very relevant in today's world, which is experiencing violence in the form of terrorism and other conflict. In such times the values espoused by Mahatma Gandhi can guide our planet towards a better future. The Mahatma continues to be of significance for all of us in all countries. The world needs to incorporate his ideas in the building of a 21st century that is marked by justice and equality, by peace and wisdom, and by the elimination of poverty," President Ram Nath Kovind said.