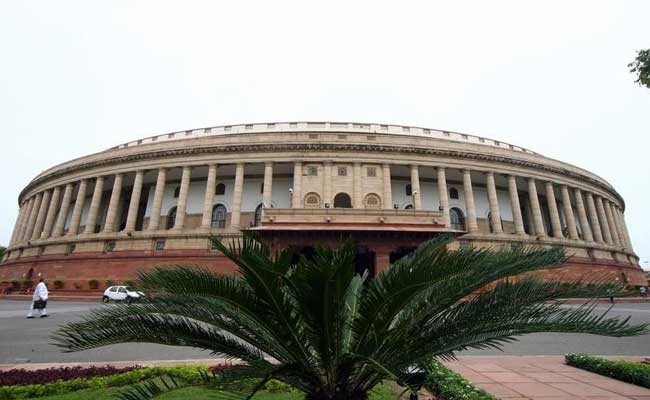 After a week full of slugfest between a united opposition and the government, the eighth day is expected to be no less different. A row erupted in the parliament today
over statements by Congress leader Anand Sharma
, over the inaugural
speech of President Ram Nath Kovind
yesterday. Mr Sharma said that, Mr Kovind insulted Jawahar Lal Nehru and Mahatma Gandhi by not mentioning them in his speech. Finance Minister Arun Jaitley called it a diversionary tactic and requested that his remarks be expunged. The seventh day was marked with the swearing-in ceremony of
President Ram Nath Kovind
.
Here are the live updates for eighth day of Monsoon Session of Parliament
Here's why Lok Sabha Speaker Sumitra Mahajan asked Anurag Thakur to apologise today
Some opposition members had complained about
Mr Thakur shooting video of their protests in the Well on July 24
and AAP member Bhagwant Mann had written a letter in this regard to the Speaker.
While stating that nothing has come to her notice, Ms Mahajan said if someone had done so, then it is condemnable. "If you have done it, then you have to tender an apology (to the House)," she said.
Thereafter, Mr Thakur gave a statement and expressed regret.