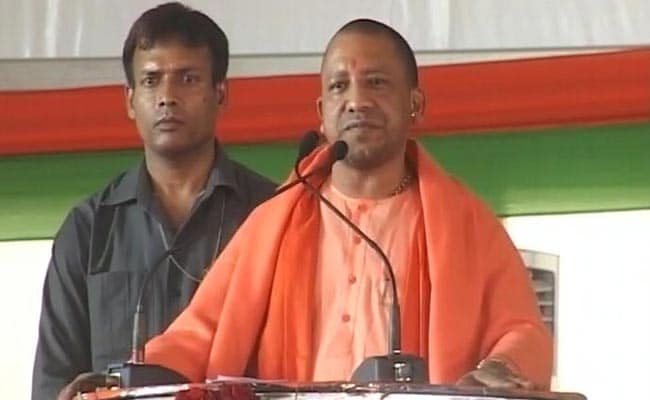 Gorakhpur:
During his time as Uttar Pradesh Chief Minister, Samajwadi Party chief Akhilesh Yadav had ensured that the Saifai Mahotsav organised in his native village in the Etawah district every December since 1997, became a high ticket affair with a galaxy of actors coming in for star-studded Bollywood nights each year.
The Mahotsav did not take place this year though - Akhilesh Yadav is out of power and the Yadav family seems a divided lot.
Yogi Adityanath, the high profile BJP chief minister of UP, wants to go one up on Akhilesh Yadav, it seems. A three-day Mahotsav starts in Gorakhpur - Yogi Adityanath's former Lok Sabha constituency and where he is head priest at the Gorakhnath temple - on Thursday. The Mahotsav will end on Saturday. Such a festival is a first for the eastern Uttar Pradesh town.
The Gorakhpur Mahotsav, unlike the one at Saifai which was a private affair organised by the Yadav clan, is being organised by the state government. On its website, the organisers - which include top city and district officials - say the aim is "to encompass a mega trade fair and a variety of activities and events." The main attraction to this cultural extravaganza are the cultural evenings. The entertainment filled cultural evenings include a "Bhojpuri Night and Bollywood Night."
The plans for the Mahotsav also include a 'Bhajan Evening' on Day 3, at the Gorakhnath Temple, where singers Anup Jalota and Anuradha Paudwal will be performing, reportedly in the presence of the Chief Minister. Other Bollywood celebrities coming in, according to the organisers, are - actor Ravi Kishan, folk singer and Padma Shri Awardee Malini Awasthi, and singer Shaan. Most of the venues for the Mahotsav are either at the Gorakhpur University or the Gorakhnath temple.
The star list seems a little inadequate though, given that in past years, stars like Salman Khan, Madhuri Dixit and Deepika Padukone were among many celebrities who performed at Bollywood nights in Saifai. But sources in the organising committee this is just the first year - there will be much more in the years to come.
UP Governor Ram Naik is expected to inaugurate the Mahotsav on Thursday, while chief minister Adityanath is expected to be present in Gorakhpur on Saturday, according to district officials.
The logo of the Gorakhpur Mahotsav has a photograph of the Gorakhnath temple, and carries an image of Gorakhanth - the founder of the Nath monastic movement and in whose honour the Gorakhnath temple is built. Images of Gautam Buddha and Sant Kabir are also part of the logo. The tagline of the logo says - '
Aaroh Tamso Jyoti
' or from darkness to light.